Image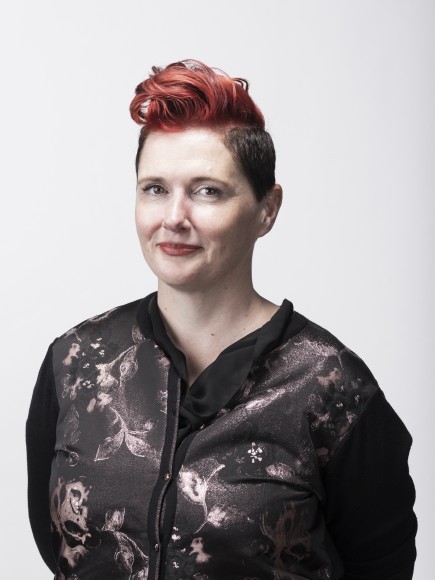 Jo is a director, curator, advocate and facilitator, and was until recently Director/CEO of Carlow Arts Festival in Ireland. She returns to her practice as Artistic Director of The Performance Corporation, a multi-platform creative company working in theatre, opera and immersive technology. Her most recent works includes Disappearing Islands, a site-specific dance/opera work on a tidal pool on the west coast of Ireland; Emperor 101, a live/VR piece at Dublin Theatre Festival and at SXSW in Austin Texas; and The Dead (Opera). She has directed internationally for the company since 2002, plus created BIG House Festival - Ireland's first ever site-specific arts festival - and directed the Bram Stoker Festival. She also founded the SPACE Programme, Ireland's longest running multi-disciplinary international artists residency with a current focus on Arts and Immersive Technology. Other work includes being invited to curate the Irish Exhibition for the Prague Quadrennial Design Exhibition; programming the annual Theatre Forum conference; International Programmer for Limerick City of Culture and from 2015-20 Chair of the National Campaign for the Arts. She is currently on the board of the Gate Theatre and INY Festival. Awards and recognitions include the Clore Cultural Leadership Fellowship; Fedora Digital Prize (for her work Out of the Ordinary for Irish National Opera) and multiple Irish Theatre Awards.
Image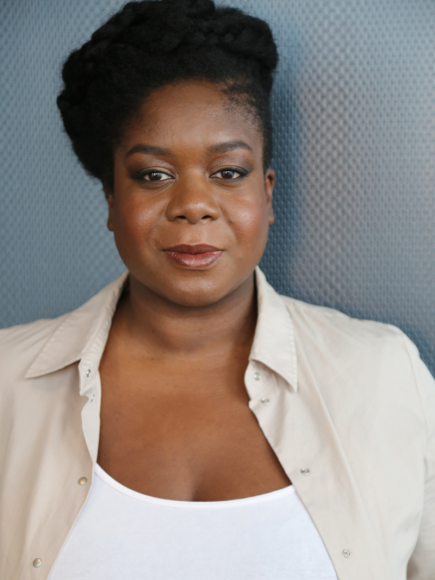 Sedina Fiati is an artist, activist and facilitator for stage and screen. Proudly of Trinidadian and Ghanaian descent, queer and femme, Sedina is deeply invested in artistic work that explores the intersection between art and activism, either in form or structure or ideally both. Sedina is the co-creator of the Black Pledge, an initiative aimed at dismantling anti-Black racism in theatre in Canada. Recent and beloved projects: Nightwood Theatre; Artist-Activist in Residence, Director; The World Goes 'Round (musical), Actor; Tokens Season 1 & 2 (web series), Lead Performer; Super Zee (short film), Director and 3 years, Children's Peace Theatre. Sedina mainly works and lives in Toronto or 'Tkaronto', a Mohawk word meaning where the trees stand tall in the water. As a person of African descent/Black, she is invested in continued relationships and solidarity with the Indigenous peoples and artists of the land of "Canada."
Image
Emma is a mover, thinker and doer, working under the moniker Some Kind of Chaos. Their work is focussed on closing the gap between ideologies and actions through a series of overlapping explorations of failure, belonging, and euphoria. It always begins in the body but manifests in various forms; including performance, curated conversations, strategic consultation, cultural relations and anarchic community dance parties.
Image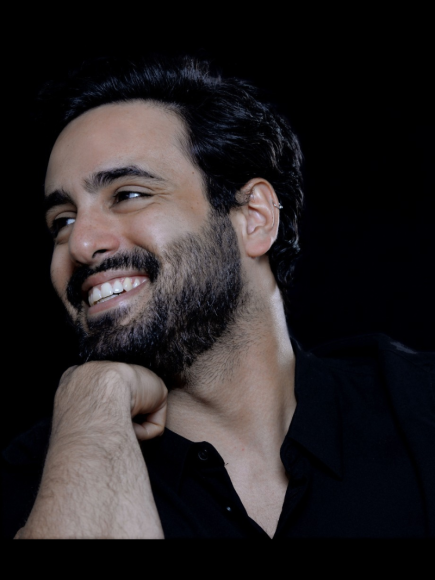 Thiago Jesus is a creative producer and researcher, passionate about arts and transformation. For over ten years, he has managed a wide range of international creative projects and interdisciplinary research at People's Palace Projects (Queen Mary University of London), in collaboration with artists, academics, activists and local communities across ten countries. Since 2014, as the head of PPP's Indigenous Exchange and Climate Action projects, Thiago has been working closely with Indigenous peoples from the Xingu Territory - in the Brazilian Amazon's 'arc of deforestation' – by leading an exchange programme for the preservation of indigenous cultural practices as a key factor in safeguarding these communities from the climate crisis. Thiago also works on Julie's Bicycle's Creative and Climate Leadership programme. Thiago is doing doctoral research at Queen Mary University of London, funded by the AHRC (LAHP Collaborative Doctoral Awards). The study, 'The Art of Creating Climates', investigates how third-sector organisations with arts and environment at the heart of their programmes approach climate change and respond to environmental issues in distinct northern and sourthern contexts, in partnership with the Calouste Gulbenkian Foundation. Thiago holds a MA in Visual Culture (University of Westminster), a BA in Media and Communications (Federal University of Rio de Janeiro, Brazil) and is a Fellow of the Royal Society of Arts.
Image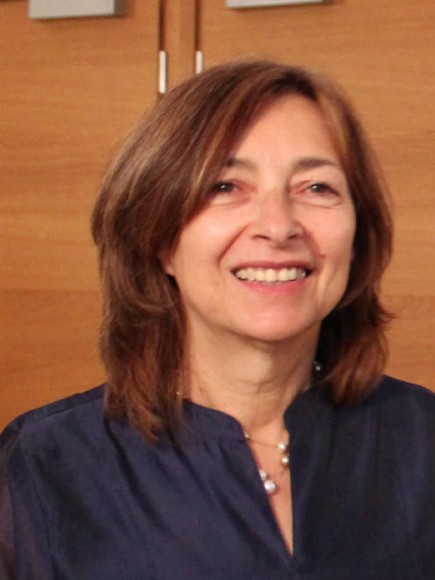 As artistic director of Inteatro - the world renowned performing arts festival held annually in Polverigi, Italy since 2014 - Velia Papa is also General Director of Marche Teatro, the performing arts production house recognised by the Italian Cultural Ministry as one of 17 Italian TRICs (Theatre of Significant Cultural Interest). She has a particular expertise in artistic innovation, discovery and promotion of new talents and emerging artists of the national and international scene. Moreover, she has participated in the founding of several European networks and organisations such as IETM, Cimetta Fund, Danse Bassin Mediterranée and more. In 2018, she also set up a new fund called Crossing the Sea to promote the Italian artists exchanges with extra European cultural organisations. She was a member of the Music Commission set up by the Italian Ministry of Culture (MIC). She participated as a speaker in many international panels, conferences and seminars around the world. She was Professor of Performing Arts, Economics and Management at Università Politecnica delle Marche from 2004 to 2012. Currently, she is a professor at Accademia Nazionale d'Arte Drammatica in Rome.
Image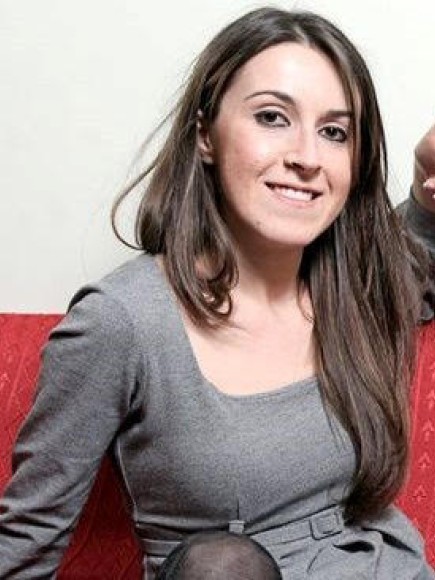 Since 2008, Alessia Ercoli has been the Project Manager for Inteatro and Marche Teatro, managing national programmes, performing arts research, professional training programmes, Interreg and EU projects. She has extensive experience in tutoring and supporting emerging artists, especially in the performing arts and dance field as head of the Artistic Residency Programme held in Villa Nappi, Polverigi.
She is also in charge of the Inteatro Festival, managing all aspects of the event and the national, international and cooperation projects and funds connected with these activities. She has also gained experience in movie production connected with the performing arts.
Image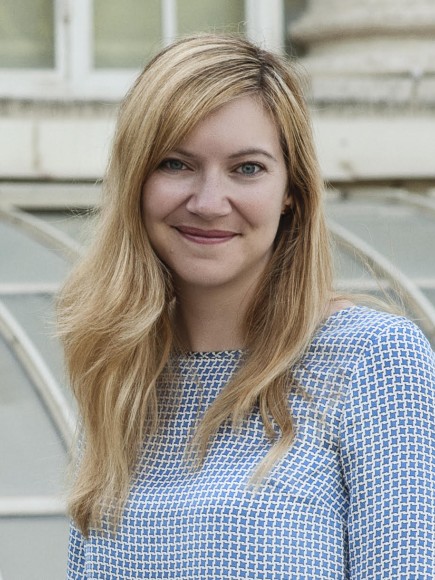 Cristina Carlini is a performing arts project manager and lecturer, specialising in innovation of processes and services for networking and international cooperation. She teaches international management and collaborates with an online cultural webzine. She is also engaged in cultural-regeneration projects. Since 2018, she has been working on international projects and networking for the Marche Teatro / Inteatro Festival.
She is one of the co-founders of Liv.in.g., a social enterprise focusing on internationalisation processes and researches, and also part of the team curating the nomination of Ascoli Piceno Municipality as 'Italian City of Culture 2024'.