Review: IETM Caravan to Tehran 2017
27/02/2017 by Nan van Houte. Topics: Worldwide
From 26 to 29 January, IETM organised a Caravan meeting in Tehran, coincided and partly hosted by the Fajr International Festival. Since we preferred to meet with a broader slice of the performing arts scene, especially the 'independent' artists and those forced to work 'underground', our daytime programme was compiled by several partners in Tehran.
Image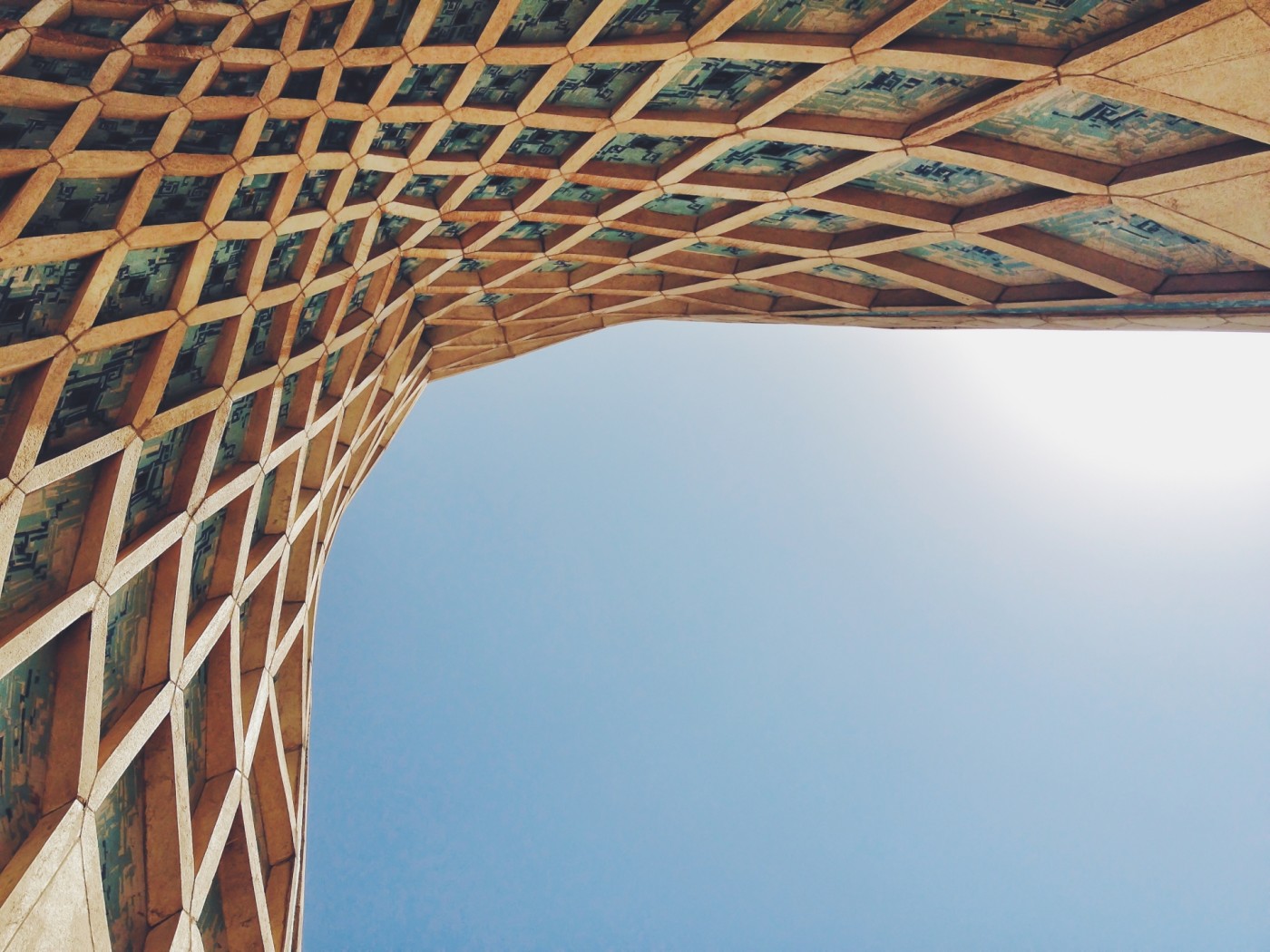 Photo credits
Picture: © Katayoon Photography & Design
From 26 to 29 January, IETM organised a Caravan meeting in Tehran, coincided and partly hosted by the Fajr International Festival. Since we preferred to meet with a broader slice of the performing arts scene, especially the 'independent' artists and those forced to work 'underground', our daytime programme was compiled by several partners in Tehran.
On our arrival, the entire city of Tehran is in mourning for the 35 firemen killed by the collapse of the high rise building in the week before. Excavations are still going on, as are the funeral processions. Moreover, a well-known pre-revolution theatre celebrity died in exile in the UK and will be honored and buried in Tehran on the first day of the meeting. So, our programme starts with some schedule changes and some cancelled visits – a situation we will get accustomed to during the days to come, since information is coming through slowly, sudden and not seldom incomplete.
During the 3-day visit, we meet with over 100 arts professionals – playwrights, directors, actors, dancers/choreographers and puppeteers - and piece by piece we get the whole puzzle of what it has been like to produce and present contemporary performing arts since the Islamic revolution, some 4 decades ago.
During these 3 days we also see several performances in the 35th edition of the Fajr International Theatre Festival. DAC (Dramatic Arts Centre), our host for the festival, has recently changed direction and is now managed by a visionary and proactive team, willing to support the performing arts scene in connecting with the outside world and to develop their cultural management skills. But, being directly linked to the Ministry of Culture and Islamic Guidance, and the festival being a state festival, their hands are also tied.
The festival brings over 100 different performances within 7 different categories (one of which is presenting international performances). Unfortunately none of the performances of the directors and playwrights we meet in our scheduled talks is in the program during the days of our stay. Since the programme of the festival was only published a few days before the start, adopting our trip to the artistic program had been impossible.
Finding out which performances would have surtitles is a next (not so successful) challenge, but, even if one cannot follow what is said, it is clear that Iranian theatre has more on offer than just Koohestani (Mehr Theatre Group, which unfortunately happened to be on tour during our stay): rich visual language, physical and expressive actors and, not in the last place, many strong female directors!
Dazzling numbers are being shown to us at the opening presentation by our host Mehrdad Rayani, Director international affairs of DAC – of theatre venues, of companies and of the theatre academies, delivering 15.000 graduated actors each year. We witness: houses are packed, audiences are involved and reacting on what's happening on stage: even when you don't understand the language, it is easy to feel the thrill in the public when theatre's ability to be the least controllable of all narrative forms is being exploited. Unfortunately, we didn't see any live dance performance, since the art form is officially 'non-existing' in this country.
A first introduction to the context of Iranian performing arts is delivered by two theatre personalities, Hamid PourAzari and Mohammad RezaeeRad.
It is clear that several options exist for a performing artist: get your work approved by the censors and can perform on public stages and in national festivals; perform on a private stage, ask for censorship approval and be able to openly sell tickets; or perform underground, the choice many artistic experiments have to make, together with all those involved in dance.
Censorship commissions are recruited with an open call, like the advisors/experts for application reviews in many Western countries. So, censors can be your peers, your former students, your colleagues. It is public when they come and who they are. They may have applied for the job to defend their colleagues … but they can fail.
Hamid Pourazari works since 2008 in the suburbs to evade the institutions and the regulations entailed. The cast in his performances mainly consists of children and refugees/immigrants. Pourazari incites them to team up and fight for a better future. In 2012 he directed the performance Unfinished Dream for LIFT 2012 with migrants and refugees living in London. After an absence of almost 10 years, he returned to the official stage in Iran only a few days before our arrival: in this festival, with his performance The Cloudy House.
Also, Mohammed RezaeeRad only recently re-entered the official stage. RezaeeRad being a famous playwright, director and teacher of many generations of performing arts students, gives an introduction in the historical development:
After the Islamic revolution (1979/80) and the installment of censorship he - like many of his colleagues - stopped writing (or at least publishing and being staged) for 17 years. The elections brought reformist president Kathami in power, until 1997, and it was possible to raise social issues, economical problems, even to question the government's power. When Ahmadinejad reinforced the censorship in 2007, Rezaeerad's plays went underground for a full decade.
In 2017 his work returns on official stages: an adaptation of John Webster's The Duchess of Malfi, based on the experiments he could do in the years before. The performance passed the censorship, so can be shown on stages financed by Municipal and Ministerial governments. See for a 'review' the facebook page of the Finnish Embassy: "The play "Based on the Duchess of Malfi " ("Bar asās Duchesse Malfi"), by Mohammad Rezaei Rad and Naghme Samini, gives new life to one of the great works of English Renaissance literature – the Duchess of Malfi by John Webster. Theatre director Rezaei Rad and his company of altogether 30 (!) actors and musicians take the audience on a literally breathtaking tour to Italy of the 16th century with its conspiracies and power struggles.
The actors do an excellent job in creating an illusion and guiding the audience to this tragic, and at the same time absurd world – full of corruption, jealousy, dishonesty and zest for power. This is a world where hypocrisy and cruelty determine the game. No surprise, these are features that we can still come across on the news headlines and in the media of today."
Razeea Rad describes the relationship between artists and the government like Tom and Jerry: "Tom is always chasing Jerry, but Jerry always finds a way to outsmart him."
Director Atila Pesyani (Bazi Theatre Group) also tells us that playing with the censor is in a way empowering. And indeed, he is famous for the way he outsmarts his censors. The most sensitive topic for the (religious incited) censorship is physical contact between men and women – a handshake is already a taboo in this country, let alone the allusion to sexual acts or relationships. When the censoring commission comes in, Pesyani asks the actors to 'overact' these types of scenes, so they will focus attention on these scenes and oversee the more political statements. So, his Diabolic: Romeo and Julia is performed in this Fajr Festival, showing how rebellious and violent youth gangs are in the end victimized by their parents. In the last scene Romeo dies on top of Julia's body, and even that scene was saved. Pesyani got away with his defense: 'they are dead bodies, they can't feel anymore'.
Pesyani's companion for 25 years is Mohammad Charmshir, probably the most renowned playwright in Iran, who wrote over 100 plays and adaptations, and was translated in many languages. He always works in close collaboration with the director and creates texts 'as a proposal to the actors inciting a process that doesn't end at the opening night'. Pesyani shares Charmshir's loyalty with another great director, Reza Haddad from Aftab Theatre.
Aftab is an ''Institute of Culture'' with several departments: advertising, media, research, a production house and the theatre company of Reza Haddad. And they still have the ambition to grow and to develop an international school as an alternative for the numerous, but according to several of our spokespersons, horrible theatre academies and universities ('because teachers don't read, don't see anything and repeat same old stories over and over again'). So, they look for connections with institutes of research and education outside the country.
Reza Haddad's oeuvre shows a wide variety of aesthetic languages, but all of them laden with strong visuals. When the body became the focus of oppression after the Islamic revolution, Haddad - convinced that the physical and visual are the ways to reach an audience - forged a long-lasting collaboration with Grotowski Institute in Poland to develop a strong physical acting that could compensate for the loss of physicality in real live and on stage.
His performances are not staged in this Fajr Festival: because he is a member of the jury, but also because his last piece Funny Nightmares might not have passed censorship. It depicts the young generation in a way, which is not applauded by censors, who don't like such a dark vision on the future of the country.
This was the first gathering of this kind for a community that isn't a community yet, because dancers are not so used to meet peers in such a number. Even though each one belongs to a group, the groups hardly interfere. Because of the ban on dance, information doesn't circulate; the artists perform in basements or in the forests outside Tehran for an audience comprised of reliable friends. Nevertheless, most of them are connected internationally. The big majority of them has been abroad to follow masterclasses and workshops, grabbing every opportunity to do so. Our visit, a group of foreigners, not linked to any institution in Iran, made this big gathering possible. It highlighted a sense of community and solidarity of those who from now on call themselves the Iranian Performing Arts Community (IPAC), a soon-to-be network, coordinated by Alireza Mirmohammadi, on which IETM will keep an eye.
Unfortunately, we can't share the video with the clips of 10-20 dance performances/companies, each working in a different style, recorded in living rooms or in one of those unofficial theatres we have already discovered during the days before.
The dancers discuss their challenges openly. The ban on their art form forces them to only perform underground. If they want to enter the official stage, they use terms like 'rhythmic movement' or 'physical theatre', but are also very restricted in the idiom. Once their performance is labeled as dance - be it by the censor or a newspaper -they risk the fate of Atefeh Tehrani.
This young female choreographer and director, won the International Association of Theater Critics Best Director Award at the Fajr Festival in 2010 with her performance Othello. Based on Shakespeare's storyline of the conflict of a man whose jealousy is aroused by his servant and who slaughters his wife, Tehrani's Othello contained not a single line of dialogue, but was entirely physical and visual. After the award and an international tour, an article in an Iranian newspaper describing the performance as 'dance' was enough to ban Tehrani for 5 years from all official stages.
Being suppressed and deprived of any official education, the dance field lives the double reality of a pride for their brave underground status and the vulnerability caused by a lack of facilities. All training must be brought in from abroad. But even though a few weeks' workshop by Julyan Hamilton is highly appreciated by the few who have had the opportunity to be in, workshops like these also scatter the field. Lacking an overview or basic education in the history of contemporary dance, each workshop equals 'the' contemporary dance for whomever had the change to take part. A lot of solidarity and willingness to share the newly taught techniques with the rest of the field can't prevent the risk that the dance community gets divided in different factions, each claiming to be the real 'contemporary'. Dancers and choreographers crave for more continuous training and an ongoing discourse. Meanwhile, meetings like the one organised for us and the video it started with show an admirable strength, ability to analyse the field and to organise themselves, without any support.
Besides the artists we met and performances we attended, we met with two initiatives that aim to bring the international scene to Tehran and change the perception of this country in the world.
See you in Iran started as a facebook community comprised of Iran based artists, Iranian artists from the diaspora and foreign artists. The first realization of this community is the creation of a hostel in Tehran, Café Kojeen, that is also a cultural house, what means that they offer a residency and exhibition/performing space, of which we attended the grand opening.
Created by the Mohsen gallery, Kooshk residency is the only residency place in Tehran with a legal status and is also dedicated to the performing arts. They are member of Res Artist network and take part in residency exchanges. Unfortunately, the absence of financial support frustrates a true curation and follow up of the artists staying over there.
During the last day, la grande dame of the puppet theatre Marzieh Boroomand gives us an introduction in the long history of puppet theatre in Iran, which is already recorded in the 11th century poetry as including shadow play, hand puppets and marionettes.
Puppetry in all its styles is still very common in contemporary Iran.
The first international festival after the revolution was a puppet theatre festival in 1981. The discipline is very popular. We also meet with very strong female directors, who paved the way from tradition into an artistic contemporary art form. Salma Mohseni Ardehali Manipulator is a puppet expert - puppet designer, director and puppet scholar – and has her own weblogs: www.puppet-art.blogfa.com; www.puppetart.webs.com.
Zahra Sabri's exhibition of her puppets is currently touring in Europe. She shares with us the links to two of her productions , "Count to One", based on Omar Khayyam's poem, and "The Earth and Universe" by another well-known Iranian poet, Rumi.
Even though we didn't get a chance to see any live performance that couldn't pass the censors during our stay, we get a clear impression of its impact on the development of the field. In this meeting, censorship is mentioned again as an agent in the development and the ongoing popularity of the art form. It's not only a long and rich tradition that counts, but also the advantage that puppeteers can hide behind their creations, who are free to speak up, to touch and to kiss..