Four international cases of limited artistic freedom
12/02/2023 by Errol Boon. Topics: Activism, Aesthetics, Conflict, Education, Ethnic diversity, Freedom of expression, Globalisation, Politics, Worldwide
An interpretation of four international cases in which artists had to adapt their work in order to be able to show it.
Image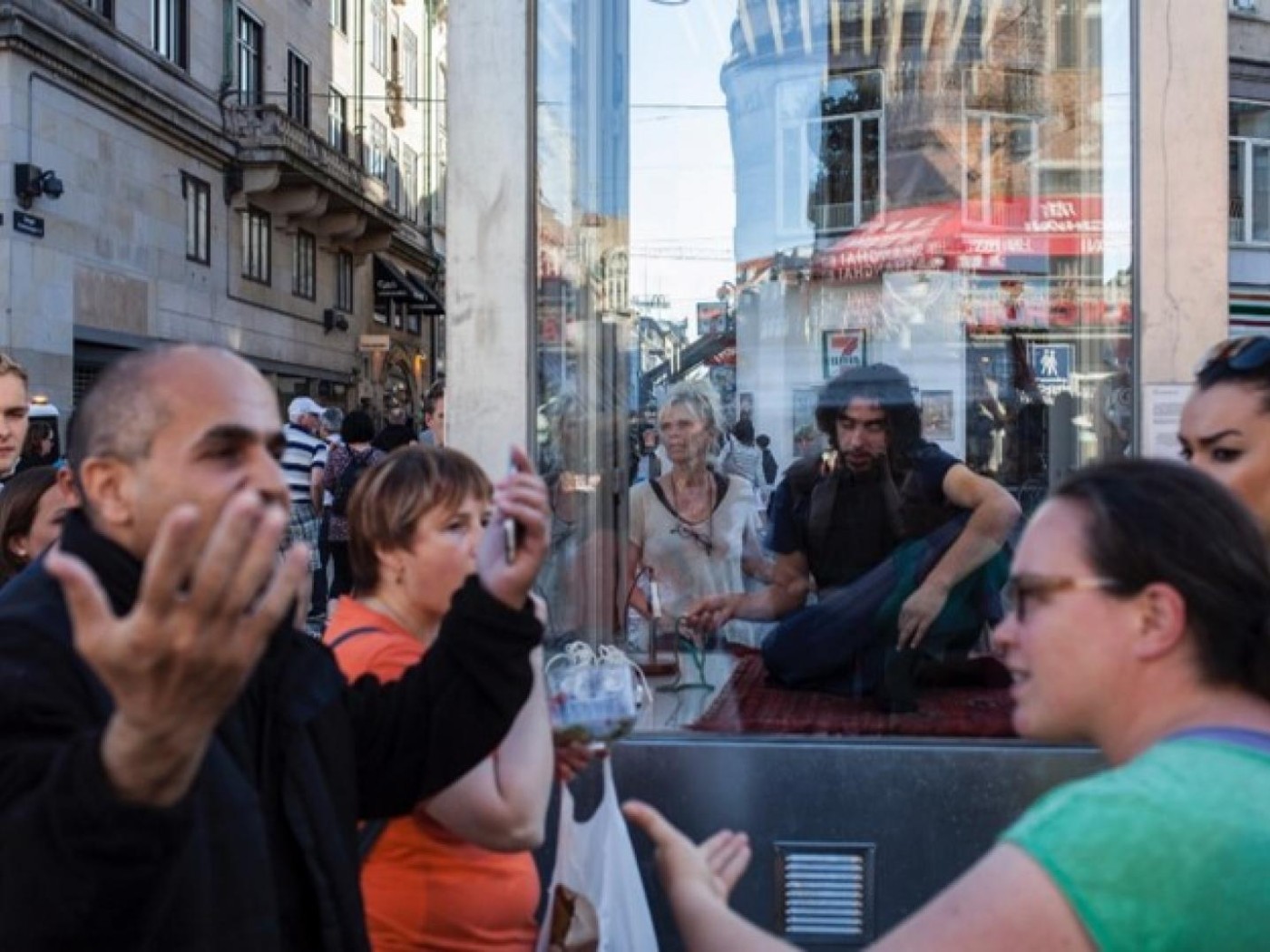 Photo credits
Dries Verhoeven
On Monday April 15, DutchCulture and the Performing Arts Fund NL organised a symposium on artistic freedom and censorship. After an inspiring keynote lecture by Consul General in St Petersburg Lionel Veer, ending with Dostoyevsky's optimistic words that 'beauty shall save the world', the visitors were divided into smaller groups to discuss and dissect a specific case concerning the limits of artistic freedom.
In two rounds, the audience was provided the possibility to attend presentations by Harmen van Twillert (Dries Verhoeven), Miranda Lakerveld (World Opera Lab), Roeland Dekkers (BonteHond) or Manuel Segond von Banchet (Danstheater Aya). Henriëtte Post (director of the Performing Arts Fund NL) concluded the afternoon with the words: 'You do not have to go beyond the limits in order to stretch the limits'. I visited the cases and wondered how these artists were able to stretch the limits of artistic freedom without transgressing them.
Read the full content
Researcher / Lecturer, HKU - University of The Arts Utrecht
Errol Boon is a philosopher working as a lecturer at University of Arts Utrecht, and as a researcher and curator in the cultural sector. His work is about various fundamental themes concerning art and society, mainly centring around two topics: (1) internationalisation of the arts (cultural globalisation, artistic censorship, fair international cultural cooperation, cosmopolitanism); (2) the cognitive potentiality of art (artistic truth, aesthetic cognitivism, artistic research, artistic thinking, artistic epistemology). His background is in continental philosophy.