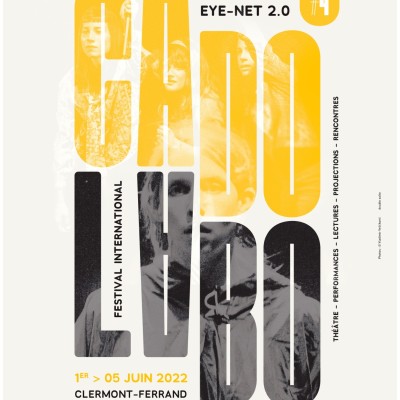 CADO#4 Invitation - EYE.Net 2.0
CADO is a festival of theatre creation, by and for young people, based in Clermont Ferrand (France).
Five days of original performances, in a professional environment, with meetings, workshops, readings and screenings to discuss creative artistic practices, in order to listen to what young people have to say.
At the time of this new edition, three festivals have already taken place (2014, 2017 and 2020 - cancelled due to COVID 19) with the participation of nearly 2,800 young people.
From June 1 - 5, 2022, CADO will go international with its presentation of original creations by young people from Iran and eight European countries participating in the EYE.Net 2.0 project.
EYE.Net 2.0 is a European touring theatre festival by and for teenagers and young adults. Eight European partner organisations have each brought together a group of young people to create a multidisciplinary which will be performed in all associated countries. Each performance will be followed by a debate. 
The mission of the EYE.Net 2.0 project is to interest European youth in social dynamics and phenomena. The plays presented in CADO#4 are a mix of fiction and documentary. The festival therefore intends to revive young peoples' interest in the world around them and fully extend the approach of the Théâtre du Pélican.
More info soon on our website.
Facebook: https://www.facebook.com/pelican.theatre.3?ref=br_rs
                   https://www.facebook.com/theatredupelican
LinkedIn: https://www.linkedin.com/in/th%C3%A9%C3%A2tre-p%C3%A9lican-2b669324/
Email: contact@theatredupelican.fr