Governance & Structure IETM is an association based in Brussels and operating under Belgian law. Our governance and organisational structure reflect the current functioning and aspirations of the network.
General Assembly
The General Assembly, held once a year, is the highest authority of the Association. All members have the right to attend the General Assembly, and each member has one vote. Decisions are made by voting, in presence of at least 10% of the members. Members can be represented by another member by a written proxy.
Image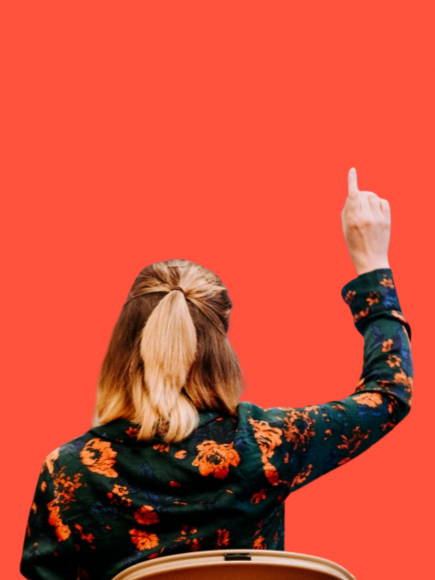 Roles of the General Assembly
The roles of the General Assembly are to approve the budgets, the membership fees and the accounts; elect and dismiss the Board of Directors and appointed Committee members; amend the articles of the Association; and dissolve the Association.
Board of Directors
The General Assembly delegates its authority to the Board of Directors, between meetings. The Board of Directors consists of seven members who report to the General Assembly.
The Board of Directors has the responsibilities and powers to oversee the legal and financial governance of IETM, the monitoring and approving the internal proceedings and rules of the network and suggestions and modifications of the statutes of IETM to be presented at the General Assembly. It also plans the General Assembly, appoints the Secretary General and assists the Secretary General in official representation of the network.
The Board of Directors is elected by the General Assembly, upon proposal by the Board of Directors, following an open call across the membership. The members of the Board of Directors are elected on individual basis and do not represent their IETM member organisations. The mandate of each Director is three years, with the possibility to renew the mandate once, upon approval at the General Assembly. The quorum has four members. The Board of Directors meets at least twice a year and at the special request of the President.
Image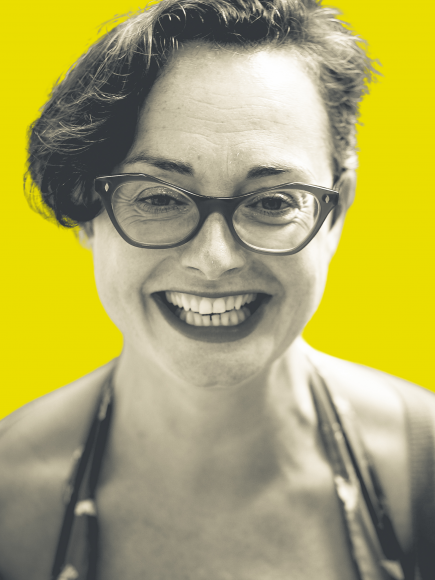 Cathie Boyd (President)
Cryptic, UK
Cathie Boyd (Irish) has worked in the arts for over 30 years, having spent 20 years as a stage director for opera, visual music and film, which included numerous international commissions presented in more than 25 countries. She set up Cryptic in 1994 with the desire to create innovative international performances that would 'ravish the senses' around the globe and has since also successfully transformed Cryptic into a renowned producing art house, which discovers and promotes talent as well as produces the biennial Sonica Glasgow festival.
Image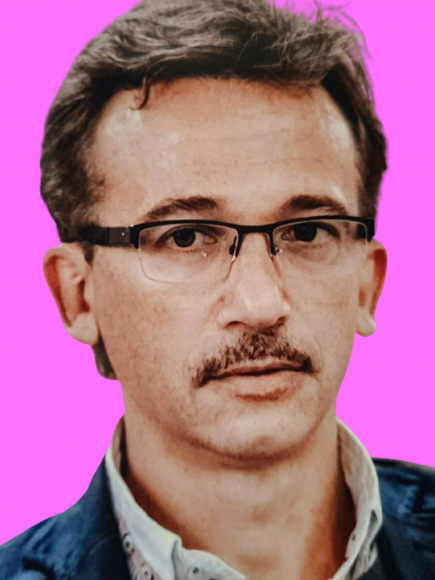 Davide D'antonio
Associazione ETRE, Italy
Davide works at the intersection of education, advocacy and project management. He has been working as artistic director for 12 years at IDRA theatre and as project manager for different festivals, seasons and private companies in the field of contemporary creation. Graduated as a trainer in Berlin, he enjoys working in the field of higher education for artists. He has also written and managed several projects for relevant Italian foundations. For the past four years, he has been president of Associazione ETRE. He is also a Board Member board of CRESCO, which he founded, and of EIAPA.
Image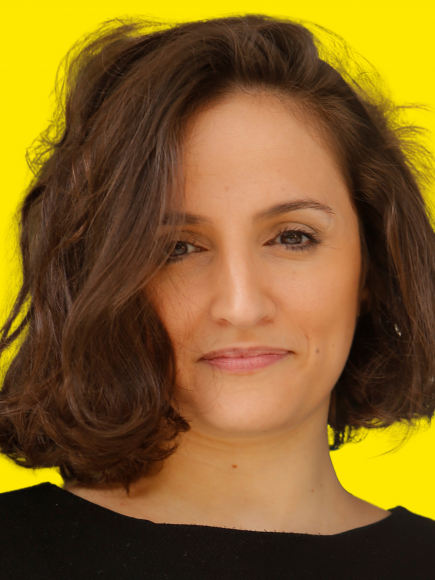 Geoliane Arab
ONDA, France
Born and raised in Lebanon, Geoliane was selected by Sciences Po Paris for WOMED 2015. Between 2006-2012, she worked as a performer, choreographer, exterior eye and assistant director with Lebanese and international artists. She collaborated with several international organisations on mapping the cultural scene in the Arab region and identifying valuable actors and projects. Geoliane was International Cooperation manager at Moussem (BE), Strategy and Development manager at Beirut & Beyond International Music Festival (LB) until 2017, and managing director at Hammana Artist House (LB) until 2018. Geoliane is currently International Advisor at ONDA – Office National de Diffusion Artistique in Paris.
Image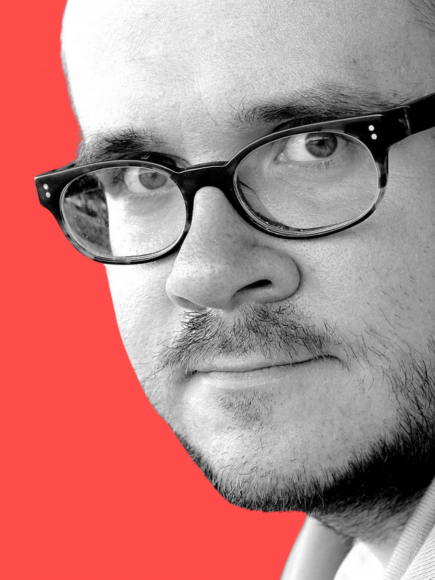 Grzegorz Reske (Treasurer)
SPRING Performing Arts Festival, The Netherlands
Grzegorz Reske is a performing arts curator and producer. In tandem with Marta Keil, he was co-curator of the Kofrontacje Festival in Lublin (Poland) and runs the Performing Arts Institute in Warsaw. Between 2016-2020, he was associate curator of the East European Performing Arts Platform. Since June 2021, he is also the artistic director of the SPRING Performing Arts Festival in Utrecht (The Netherlands).
Image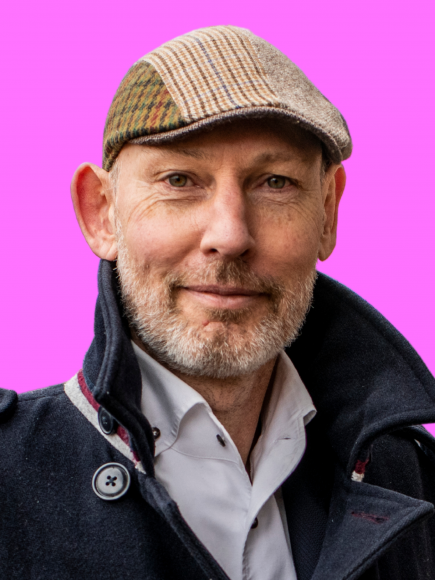 Jeffrey Meulman (Vice-President)
Verkadefabriek, The Netherlands
Jeffrey Meulman has been a festival maker and manager, innovator and cultural entrepreneur since 1986. For almost 16 years he was the Director of the National Dutch Theatre Festival and the Amsterdam Fringe Festival that he founded in 2006. In 2014 he was awarded with the Amsterdam Award for the Arts. Nowadays he is the Director of Verkadefabriek in the city of 's-Hertogenbosch.
Image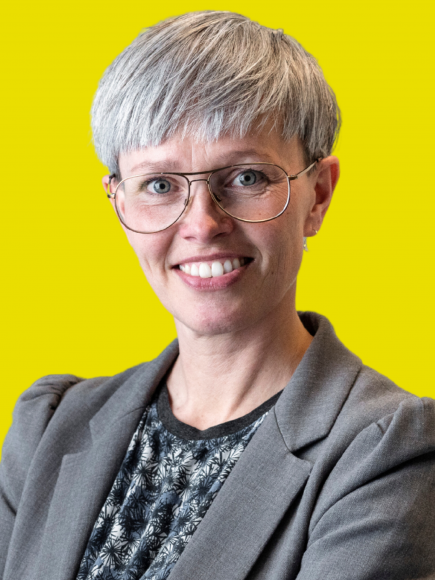 Susanne Næss Nielsen
Dansearena nord, Norway
Susanne Næss Nielsen is the Director of Dansearena nord – a center for contemporary dance in Northern Norway. Within a few months Dansearena nord will change and become Davvi – Centre for Performing Arts. Davvi is northern Sami and means North. Susanne is also Chair of the Board at Performing Arts Hub Norway as well as The Audio and Visual Fund.
Image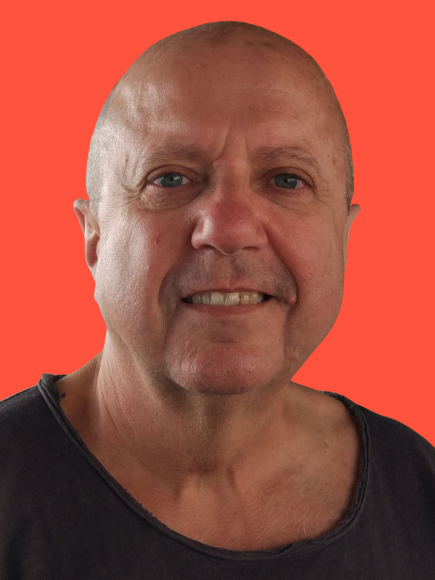 Toni González
Escena Internacional Bcn, Spain
Toni González is a consultant on the mobility, internationalisation and strategic development and transformation of the performing arts. Thirty years of experience in the arts sector qualify him as a mentor and trainer of cultural and arts organisations. He also designs and curates projects aimed at exchanging knowledge and artistic practices across borders. He enthusiastically communicates his professional research and findings in Spain, Latin America and Europe.
Secretary General
The Secretary General is appointed by the Board of Directors, upon an open call for application. The mandate of the Secretary General is for a fixed term of five years that can be extended for a second term. The Secretary General is accountable to the Board of Directors and shall on a regular basis present the Board of Directors with financial and operational reports, management accounts, and annual reports for approval. In addition the Secretary General consults the Board of Directors with IETM Plenary Meeting proposals and informs the Board of Directors of other relevant activities in a timely manner.
The Secretary General is responsible for developing the vision and strategy of the organisation, defined together with the Board of Directors, in addition to overseeing its implementation. The Secretary General is the manager of the IETM Secretariat team and is responsible for hiring all members of the IETM team. 
Image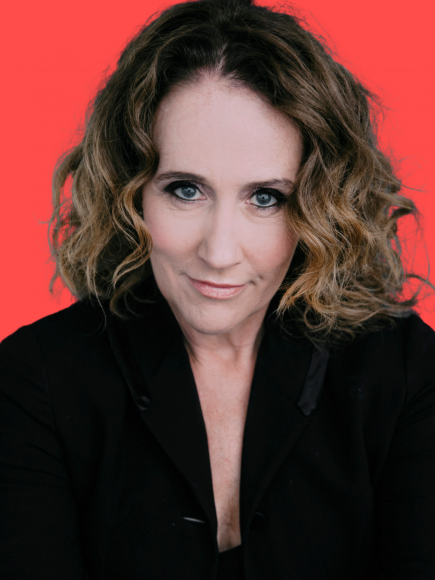 Ása Richardsdóttir
Brussels/Iceland
Ása joined IETM as Secretary General in March 2019. She has been an active member of the network since 1999. Ása founded an independent theatre venue in Reykjavík in 1994 and has since worked for the performing arts as well as in media, politics, banking and academia. Her former positions include television reporter at RÚV Iceland, executive director of Iceland Dance Company, president of Performing Arts Iceland and director of ICE HOT Reykjavík. Ása has led various Nordic, European and international artistic projects and initiatives and been a catalyst in bringing international attention to Icelandic performing arts and Nordic dance.
The General Assembly can at any given time, approve appointment of a Committee set up permanently or temporarily to serve the IETM membership such as the Advisory Committee. The Advisory Committee is a self-organised, non-statutory body, with no legal duties, consisting of 12 IETM members (in addition to the members of the Board of Directors) who volunteer for the advancement of IETM.
The Advisory Committee is elected at the General Assembly, upon proposal by the Board of Directors, after recommendation by the Advisory Committee, following an open call across the membership. The mandate of each member is three years, and can be extended for one year, upon approval at the General Assembly. The members of the Advisory Committee are elected on individual basis and do not represent their IETM member organisations. The Advisory Committee is joined by observers who are organisers of recent and upcoming IETM Plenary Meetings. Observers' mandate go from one year prior to the meeting in question through one year following the meeting.
The Advisory Committee operates as a think-tank to discuss the future direction of the network, and to maintain close relations between the membership and the Secretariat. Its role is to challenge ideas, propose topics and activities, and raise questions that are relevant to the performing arts sector. It aims to provide an informal, diverse, inclusive space for exchange and to provide a voice for the members. Additionally, it supports the Secretariat by giving feedback on proposed actions, policy papers and other strategic matters.
The Advisory Committee includes all the Board Members, as well as:
Image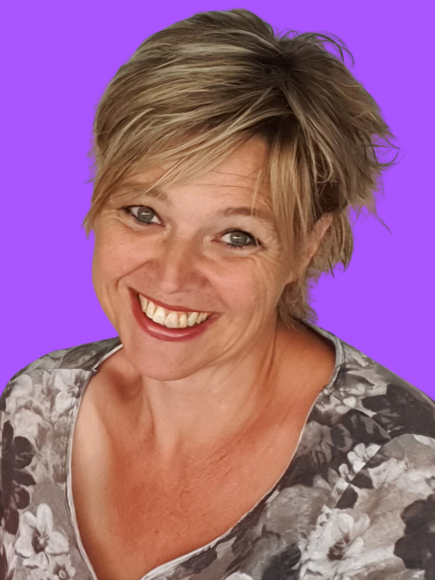 Anikó Rácz
SÍN Arts and Culture Centre, Hungary
Anikó Rácz is a Budapest-based arts manager, coach and business trainer active in contemporary dance and performance. She is the international relations and strategic planning officer at SÍN Arts Centre. She regularly leads workshops internationally on collaboration development, production management and international relations. Between 2019 and 2021 she works as a reshaper in the international research project Reshape. She is the co-programmer of the Dance and Theatre venue of Sziget Festival.
Image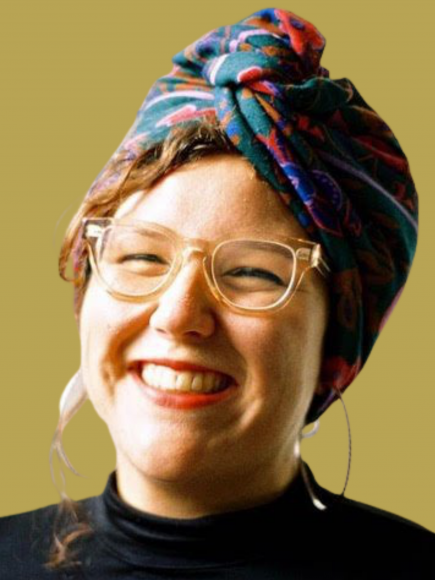 Bek Berger
New Theatre Institute of Latvia, Latvia
Bek Berger is an artist, curator and artistic director of New Theatre Institute of Latvia and International Festival of Contemporary Theatre Homo Novus - the largest performing arts platform in Latvia. NTIL also produces and presents projects and long-term collaboration programmes, strongly believing in the necessity to explore the contemporary performing arts field together with artists and audiences.
Image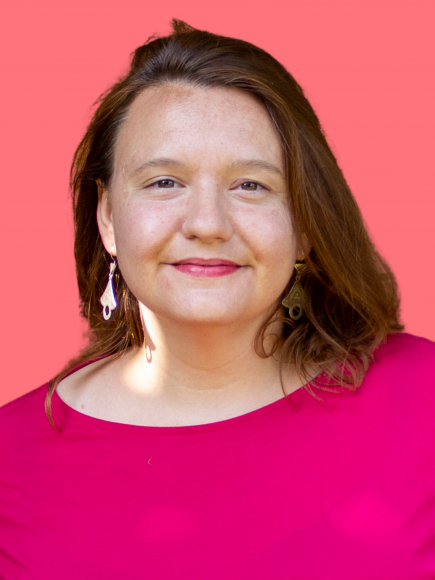 Clara Giraud
Independent, United Kingdom
Clara Giraud has been working as an arts producer since 2009, originally from France but based in the United Kingdom. From 2014-2020, she was Project Manager at Artsadmin, managing Unlimited, a commissioning programme for arts by disabled artists. Clara has worked closely with performance artists presenting work in the realms of dance, live art and theatre. She now works at the Mayor of London's culture team on the London Borough of Culture, and arts, health & well-being projects.
Image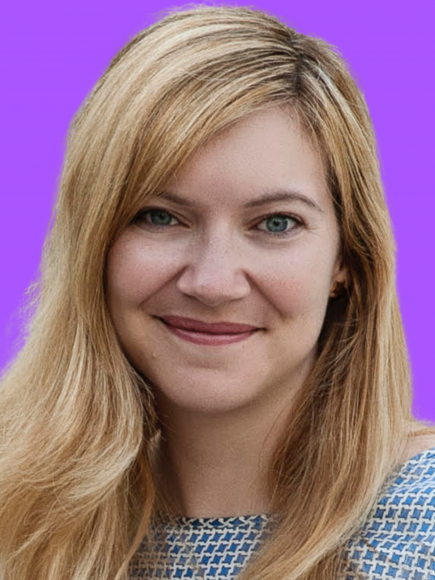 Cristina Carlini
Marche Teatro - Inteatro Festival, Italy
Cristina Carlini is a performing arts project manager and lecturer specialised in innovation of processes and services for networking and international cooperation. She teaches international management and collaborates with an online cultural webzine. She is also engaged in cultural-regeneration projects. She is in charge of international projects for Marche Teatro / Inteatro Festival and one of the co-founders of Liv.in.g., a social enterprise focusing on internationalisation processes and researches. She is also part of the team curating the nomination of Ascoli Piceno Municipality as "Italian City of Culture 2024".
Image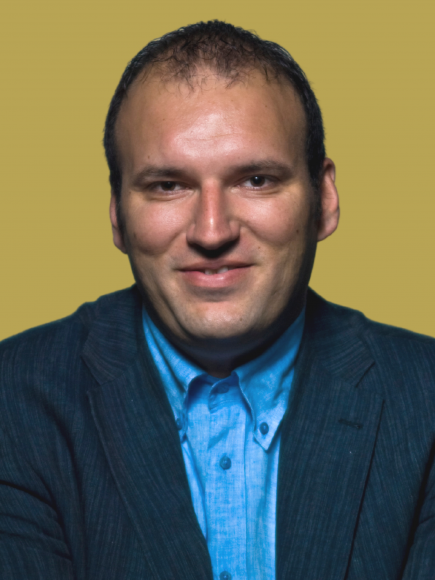 Florent Mehmeti
ODA Theatre, Kosovo
Florent Mehmeti is one of the founders and Director of the independent ODA Theatre in Prishtina since 2003 and Artistic Director of HAPU - International festival for artistic work in public space. He was elected President of the Cultural Forum, a cultural network in Kosovo, for two mandates. His artistic work includes more than 60 projects and programmes. He has been actively involved in cultural policy and law-making processes and networking for more than 20 years.
Image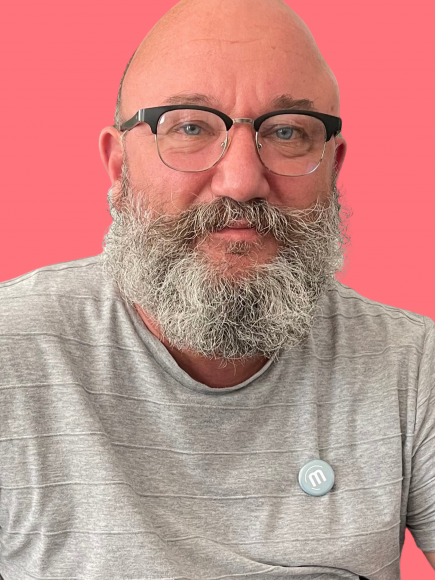 Frédéric Poty
Théâtre de la Massue, France
Frédéric Poty was introduced to theatre from an early age. In 2015, he was elevated to the rank of Officer in the Order of Arts and Letters by the French Ministry of Culture. In 2016, he became producer and general administrator of the contemporary puppetry company Théâtre de la Massue, which he has taken around the world since then. He also founded You are up to Prod, a production and consulting company which supports several artistic teams and offers programming advice in France and around the world.
Image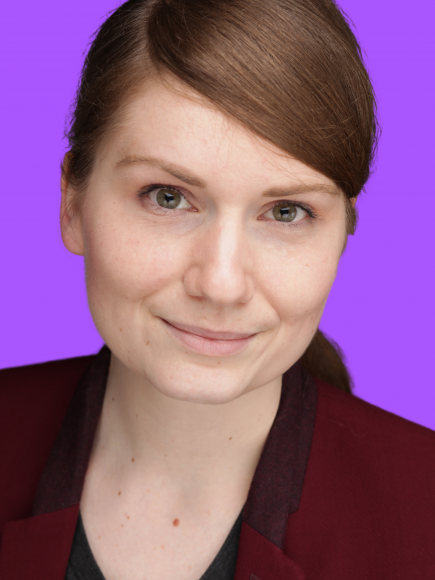 Isa Köhler
Internationale Tanzmesse NRW, Germany
Isa Köhler is a Berlin based producer and co-director of the Internationale Tanzmesse NRW. With a background in dance and theatre studies she has worked for Pact Zollverein, Tanztheater Wuppertal Pina Bausch, Pina Bausch Foundation, Tanz im August and Dance On Ensemble. Currently, she is also a jury member of the multiannual dance funding programme by the State of North-Rhine Westphalia.
Image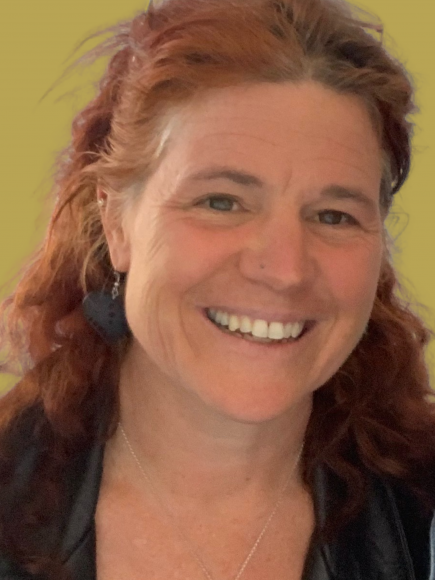 Pippa Bailey
Independent, Australia
Pippa Bailey was born in London then grew up and currently lives on Wangal land, Eora Nation (Sydney, Australia). She has performed, produced Festivals, built a new multi-arts centre, curated galleries and talks, flown to the Moon, conjured a museum, supported many independent artists and played with fire. Pippa strives to bring disparate people together to collectively imagine and rehearse brave sustainable futures. She joined IETM in 2009.
Image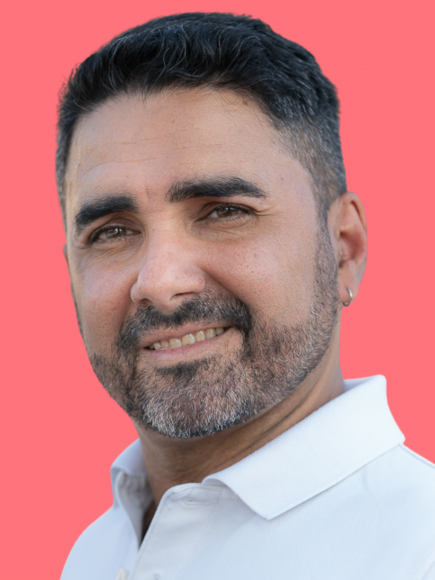 Sergio Chianca
Burokultur, France
Sergio Chianca is an independent producer in the performing arts. He lives and works between Lyon and Paris. He has been running his own production office, Burokultur, for about 12 years, providing tailor-made advice and services to artists and cultural projects. In particular, he is in charge of Festival Jerk Off's international development. He also lectures and conducts research as an associate professional to the University Lyon 2. Since 2016, Sergio has been a Board Member of LAPAS, a french association of producers.
Image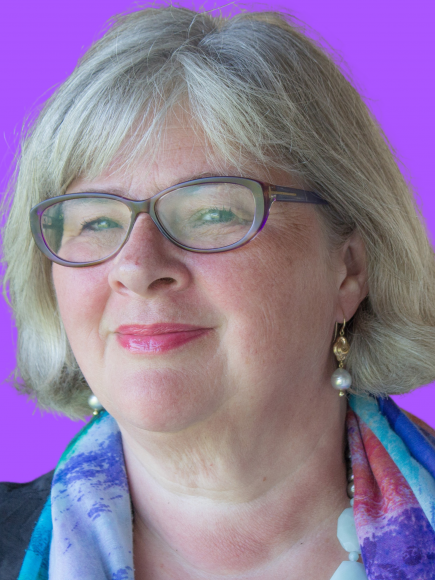 Susanne Danig
Danig Performing Arts Service/BIRCA – Bækkelund International Residency Center for Artists, Denmark
Susanne is a performing arts producer, management consultant and international innovator. Owner of the Danig Performing Arts Service, she is also the founder and director of the international residency center BIRCA - Bækkelund International Residency Center for Artists located on Bornholm in Denmark. Previously, she was director of the Danish ITI Center and manager for several Danish theatres as well as festival producer. Susanne has international expertise in creating festivals and in developing arts institutions, and has also been a consultant at the Danish Arts Foundation. She is a member of IETM since the mid 90's.
Image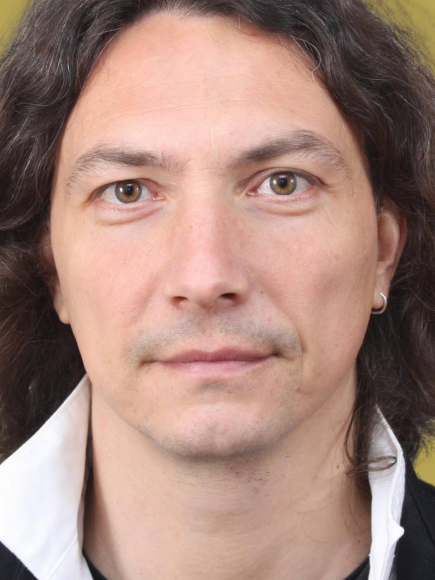 Vesselin Dimov
ACT, Bulgaria
Vesselin Dimov is a theatre director and manager born in 1976 in Sofia. He has directed 25 theatre performances. He has been Chairman of ACT Association (2012-2016 and 2019-2021) and artistic director of ACT Festival since its beginning in 2011. He has also been a member of IETM since 2009 and a co-producer of the IETM Plenary Meeting Sofia 2014. He currently is director of the Centre for contemporary arts Toplocentrala in Sofia, Bulgaria.
Image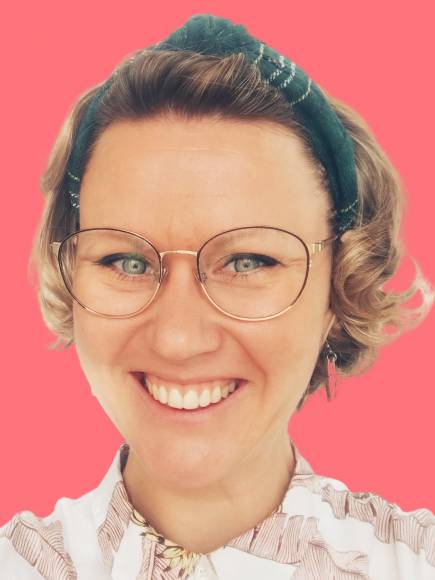 Zane Estere Gruntmane
Pigeon-Bridge, Latvia/Portugal
For a decade Zane has been working in cross-sectoral project management and creative production, in Latvia and internationally. She is a founder of the artistic platform "Pigeon-Bridge" (Latvia). Zane's curiosity and passion rely on innovative approaches of collaboration and partnerships building on the international, sustainable practices in creation and community engagement. This is the essence that she applies in her work in the team of Aveiro 2027 (Portugal).
Working groups
IETM has several informal temporary, non-statutory, self-organised, working groups which serve the network and can be set up independently by IETM members through contacting the Secretariat.
Image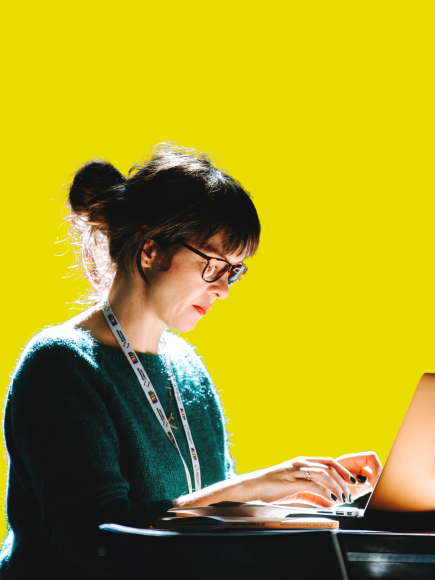 Current working groups
Find the full list of our current working groups on this page.