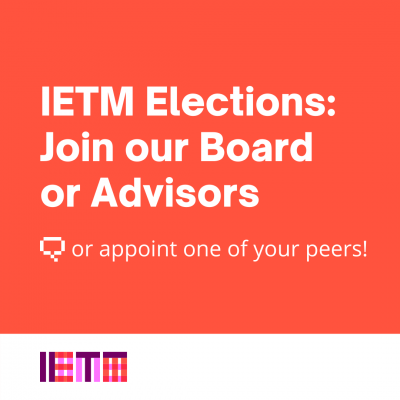 IETM Elections 2022: Join the IETM Board or Advisory Committee!
At our General Assembly in spring 2022, we will be voting on new Directors of the IETM Board and new members for the Advisory Committee.
Are you an IETM member willing to be more involved in IETM's development and evolution? Or do you know another member who would be an excellent candidate for the network's Advisory Committee or Board of Directors in the years ahead?
The Board and Advisors are at the core of IETM's activities; we are therefore looking for dedicated members who are working worldwide in the performing arts and are willing to invest some time to help set the direction for the network and keep it relevant for its members and the wider sector.
Click the button below to discover how you can apply for yourself or nominate another member:
Deadline: 15 February 2022