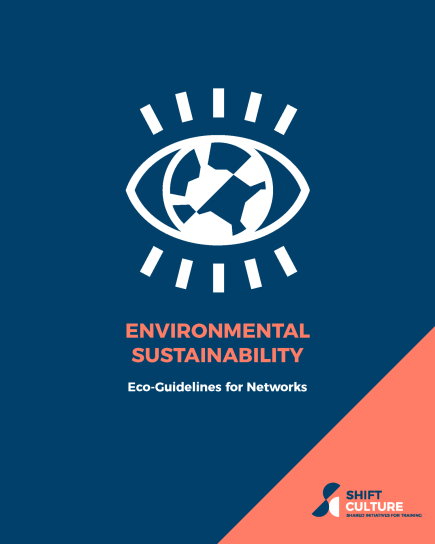 SHIFT Eco-guidelines for networks
The SHIFT Eco-Guidelines for Networks recognise and address the ecological footprint associated with operating international cultural network and platform-organisations (hereafter referred to as network-organisations). The guidelines serve as a reference document for network-organisations that aim to minimise their footprint, optimise environmentally sustainable practices, and act as an example of good practice for their members and other networks. They are purposely made openly accessible in the hope they can inspire structural organisational change in the cultural sectors, in the broadest sense.
The SHIFT Eco-Guidelines are the result of a collaborative process with the SHIFT partners, Green Leisure Group and Creative Carbon Scotland and are part of the environmental sustainability strand of the SHIFT project lead by ELIA - European League of Institutes of the Arts.