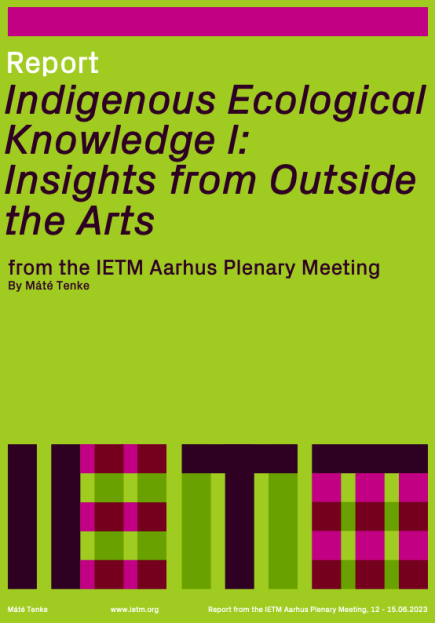 Indigenous Ecological Knowledge I: Insights from Outside the Arts
Today's global economy perpetuates an exploitative relation with the planet and the communities that inhabit it. What can we learn from Indigenous knowledge systems and methods to change this tendency? What can an inclusive and intersectional perspective teach us about climate justice? What are the key issues to reconsider if we want to ensure a just green transition for the future?
In this panel session held at the IETM Aarhus Plenary Meeting 2023, Indigenous knowledge holders and community activists from outside of the arts field discussed how modern societies can forge an environmentally and socially sustainable culture based on restorative justice and equity.
Moderator
Nazli Tabatabai-Khatambakhsh, Guildhall School of Music and Drama, United Kingdom
Speakers
Kimaren ole Riamit, ILEPA - Indigenous Livelihoods Enhancement Partners, Kenya
Pratima Gurung, Indigenous Persons with Disabilities Global Network, Nepal
Liisa-Ravna Finbog, University of Oslo, Norway
Kirstine Eiby Møller, Greenland National Museum and Archives, Greenland
Download PDF