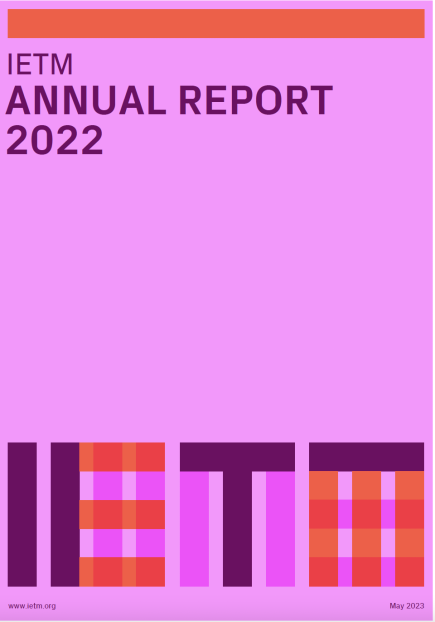 IETM Annual Report 2022
IETM is proud to present the IETM Annual Report 2022.
In 2022, IETM pursued a year-long thematic focus on the topic of fairness and working conditions in the performing arts, with this focus being woven into all activities in a versatile way. We introduced new programmes such as Local Journeys for Change and Global Connect which led IETM to seek new ways for its members to collaborate and work together.
This year also saw the return of physical meetings en-mass following the Covid-19 pandemic, through introducing our very first Focus meeting format here in Brussels in April, the return of the IETM Campus in Berlin in May and our large autumn Plenary meeting held in Belgrade, Serbia in September.
Last but not least, IETM continued its advocacy and research work through various actions, lobbyism and publishing reports, articles, policy papers and research conclusions.
Read all about IETM's achievements in 2022 and more by downloading or listening to the full Annual Report via the buttons below.
Download PDF