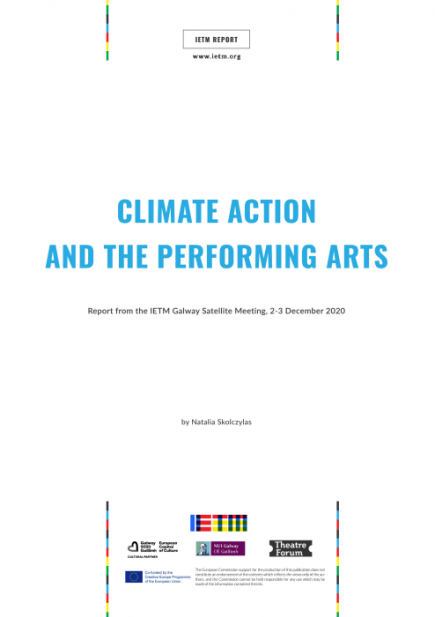 Climate action and the performing arts
The performing arts scene is ever more involved in reflecting on how to initiate a better sustainable artistic production, as well as on its possibilities to be a vehicle for spreading the awareness on topics related to environmental sustainability.
This report presents some of the reflections and discussions on the relationships between performing arts and climate action held during the digital IETM Galway Satellite Meeting in December 2020. Specifically, it features some inputs, tools and experiences of experts in greening performing arts, as well as activists and advocates from outside and inside the arts scene who gathered at the meeting.
Download PDF