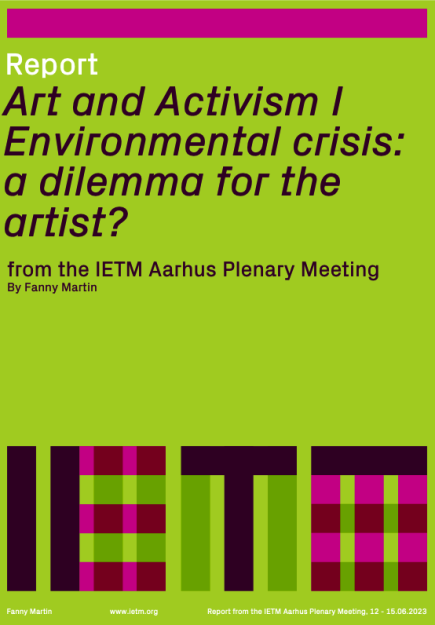 Art and Activism I - Environmental crisis: a dilemma for the artist?
Traditional language may not be enough to convey the enormity of the challenges we face in a rapidly changing environment. While scientists may have data on the urgency of climate change, artists are most likely better positioned to predict our cultural climate.
Both nature and art can teach us to see the world in a new light - but how can we combine the artistic purpose of our work with reducing our environmental impact and creating awareness, when these are not always aligned?
During this session, two artists whose work is intimately linked to the human experience of water share their insights on their relationship with activism and how they relate to the urgent need for the reduction of the environmental impact of human culture.
Moderator:
Marianne Krogh, Curator, writer and editor, Denmark
Speakers:
Andri Snær Magnason, writer and director, Iceland
Laila Skovmand, Artistic Director Between Music, Denmark
Download PDF