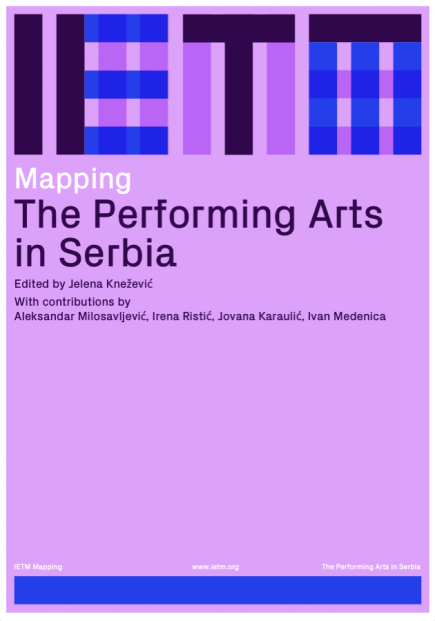 The Performing Arts in Serbia
IETM, together with Bitef, has commissioned this mapping which intends to provide a concise yet comprehensive overview of the contemporary performing arts in Serbia. It was launched at the IETM Belgrade Plenary Meeting 2022, co-organised by the 56th Belgrade International Theatre Festival - BITEF.
We chose to provide a framework which can support future research and make it easier for international guests to establish cooperation with local organisations. The underlying idea was to analyse the performing arts in Serbia through three dominant models – public theatres, independent performing arts organisations, and private theatres.

Bearing in mind the broad scope of the community, we have created a complete list of all Performing Arts organisations in Serbia, which can be found on our website and through scanning the QR code within the report. This list is subject to change and will remain open so we can update it as we go.
Audio conversion done by Ian Rattray at Clear Voice Enterprises
Download PDF