Meetup on the Beach
29/06/2022 by Lottie Atkin. Topics: Connections, Human Rights, Politics, Working conditions
"Meet-up on the Beach" was the first gathering of the Latvian contemporary performing arts community. It got its title, because the meet-up took place in Baltic Sea coast city Ventspils, 2 – 4 June 2022, and was an integral part of the theatre festival No.1. 
Image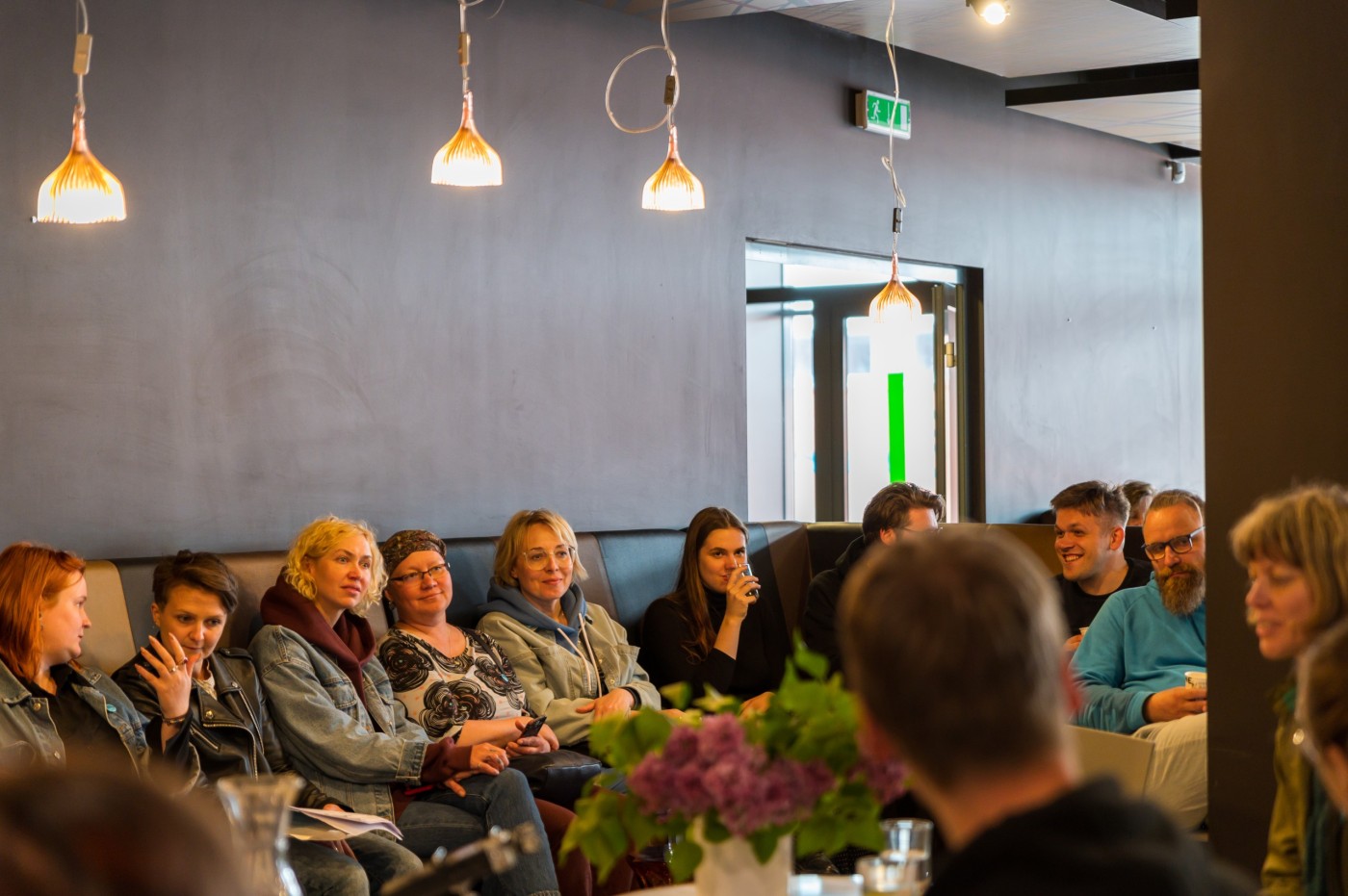 Photo credits
Krists Kūla
The main idea of the meet-up was to bring together and empower the core of the local contemporary performing arts community; to create a platform, where professionals can meet, discuss, express, and articulate their needs, hopes, and wishes.
There were 30 professionals that met, two conversations and a workshop took place in Ventspils theatre house "Jūras vārti". We talked about:
#1 Theatre and politics
Austrian director Christoph Schlingensief asked: "Reality is more complex than we think. Why theatre is not?" What is and what is not political theatre? What does it mean to be a socially engaged artist? Does the boarder between the arts and social/political activism exist?
Conversation was led by Artūrs Čukurs with invited speakers: Krista Burāne, Kristīne Brīniņa, Valters Sīlis.
#2 Theatre and sustainability
Reality of today encourages us to question, re-think and re-imagine the mode and models of working of performing arts institutions and artists. What is their role in society in the times of change? Why we do we work in the theatre, for whom do we create? Is it sensible to continue to use the same formats and materials all over again? Ecological, economical and conceptual aspects of the theatre today and the role of an artist.
Conversation was led by Jānis Balodis with invited speakers: Andrejs Jarovojs, Laura Stašāne, Ilga Vālodze-Ābele.
#3 Workshop, led by Kārlis Jonāss
With the help of design thinking we formulated questions that we want to discuss further:
In the reality of today how to create performances that we would like to see ourselves?
How can we find tools to support each other in the balancing of personal and professional/political/ public?
How can we create meaningful ways for interaction between theatre community members?
How could we not turn everything into a resource?
The possibility of taking time away from the everyday hustle really gave the space to establish stronger links between community members, created sense of comradery and really inspired all of us. Most of us felt that event like this was long due and now we are working on sustaining its aftermath.