01.2021 - 08.2022
If you'd like to stay updated on upcoming Perform Europe calls, you can subscribe to the Perform Europe newsletter.
-
Ongoing calls
There are no ongoing calls.
-
Past calls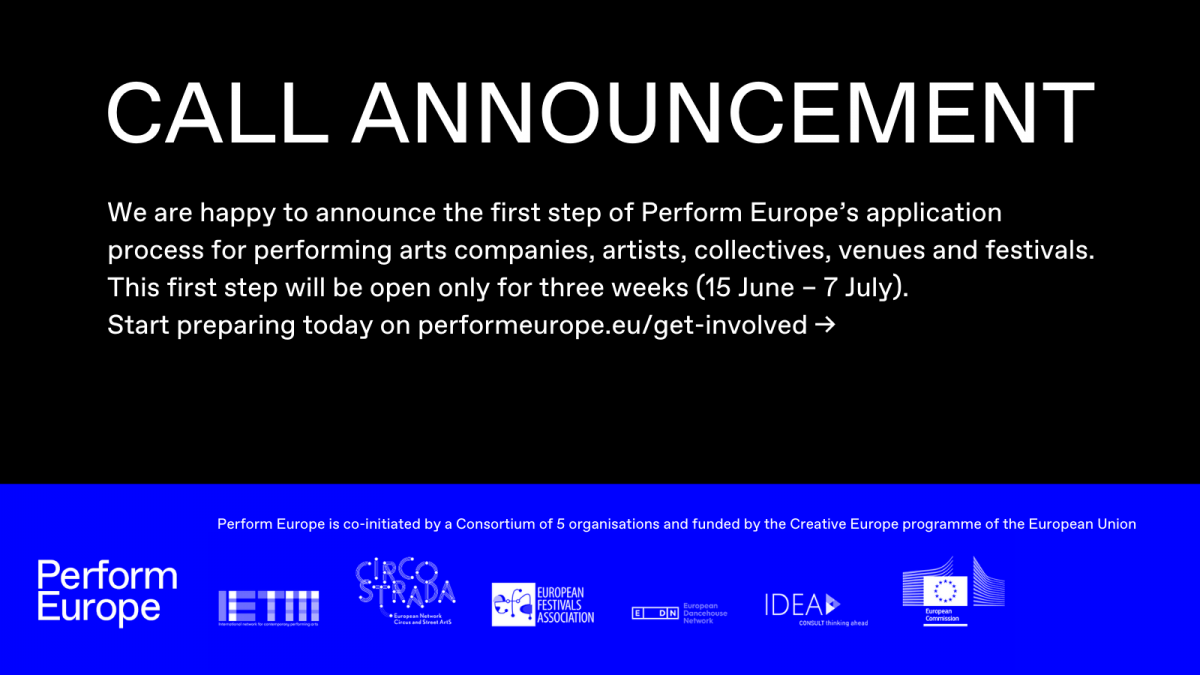 Open Call Step 1
Applications for the first step of the Perform Europe open call closed on 9 July 2021 at 23:59 CEST. Producers and presenters selected in this first step will get to shape cross-border partnerships among each other, co-create innovative touring and presentation proposals and apply for fees to implement them.
The results of the first step will be announced via email at the end of July 2021.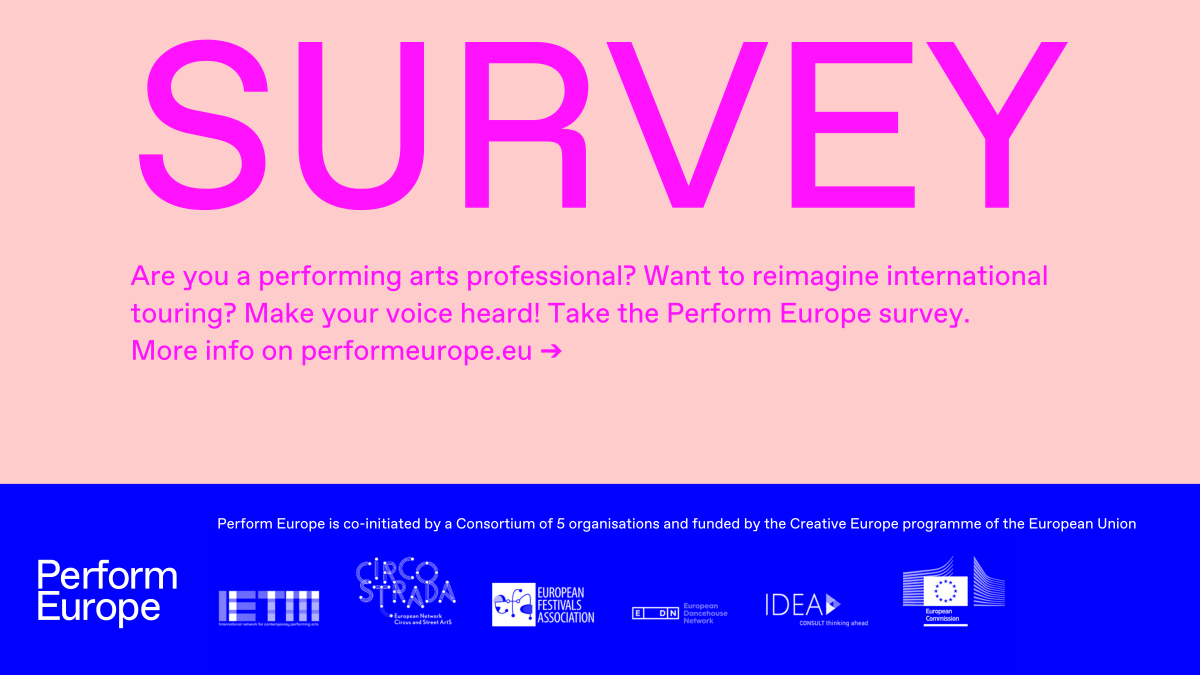 Perform Europe Survey
Do you want to contribute towards designing a new international touring and digital distribution scheme for the performing arts in Creative Europe countries? Take part in the Perform Europe extensive and very important survey. Your inputs and experiences will help us to collect information on the current situation and shape future recommendations.
This is the most important survey you will answer in 2021: everyone working in the performing arts as a creator, producer, artist manager, presenter or programmer in one of the 41 Creative Europe countries should get their voice heard!
The Perform Europe survey closed on 14 March 2021.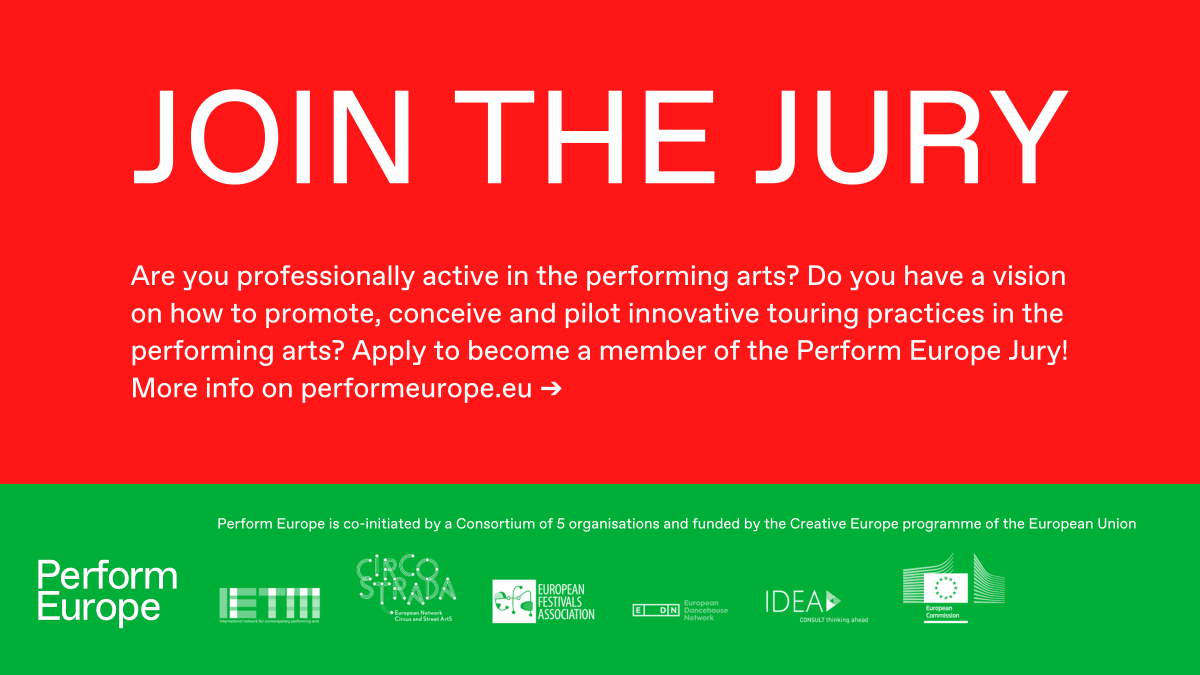 Call for Jury Members
Do you have a vision on how to promote, conceive and pilot innovative distribution practices in the performing arts? Would you like to contribute to creating a balanced touring landscape, embracing both emerging and established organisations and artists, of diverse genders, geographic origins, social and ethnic backgrounds? Then apply to become a Jury member of Perform Europe!
The Perform Europe Jury will, among other roles, select beneficiaries of the Perform Europe grant scheme and take part in the dialogue on imagining and testing more sustainable and inclusive touring and distribution models.
The applications for the Perform Europe Jury are now closed but you can find out more about selected Jury members on this page.