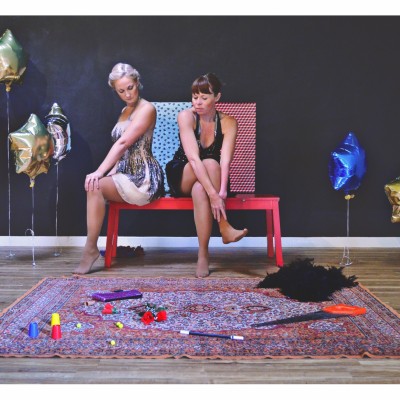 Call for contributions: IETM Fresh Perspectives #7 - Arts & Disability
Gatekeepers as a term, alludes to notions of permission or of "allowing" something to occur. Life is built and structured around permissions and "gatekeeping". In the context of the arts, I think of "gatekeepers" as those who foster and nurture the aspirations of artists and those who do not. What are the criteria for the gates to be held open, who gets "let" in, who is forced to stay scratching at the door? (Dan Daw, October 2016)
We are pleased to announce a call for contributions for a new issue of IETM's Fresh Perspectives series. This most recent publication, supported by the British Council, will explore and interrogate notions of Arts and Disability; the research will be a collection of responses to provocations given by co-curators and authors of the text, Kate Marsh and Jonathan Burrows. 
Historic research into disability and the arts has often focussed on creating opportunities for disabled artists. We suggest that new research must engage with the question of how disabled artists are now shifting and progressing sectors of the arts through new discourse and autonomous practice. Furthermore we propose that a shift is also taking place, whereby the physical status of a performance artist need no longer necessarily be the thing that defines them, or their work. 
This publication seeks to offer a new perspective on disability in various artistic contexts. By privileging the artists voice and experience, the research will present the 'real' experiences of those invested in this area of artistic theory and practice. Combining exchanges with invited artists and responses to this call, this publication will focus on practice rather than disability.
Please send your thoughts about some or all of the following questions:
Acknowledging that as curators we are mediating the voices of contributors and are to an extent gatekeepers of this publication. Who are the gatekeepers to the public stage or power structures in the arts and how do these roles impact on artists from a range of disciplines? 
Is it useful to consider a model wherein disability arts is a sector in its own right and what would this mean for disabled artists?
Do disabled artists really want their work to be always in a situation of challenging existing notions of the normative?
How has the practice of disabled artists shifted and contributed to theory and practice in the arts? 
We invite you to give your personal response and to send a short description of your work, or any practice(s) or performance(s) you've been involved in/informed about, dealing with these topics. 
Deadline for sending contributions: 1 December
Picture: Welly O'Brien and Kate Marsh in "Famuli" Photo by Matthew Niemc