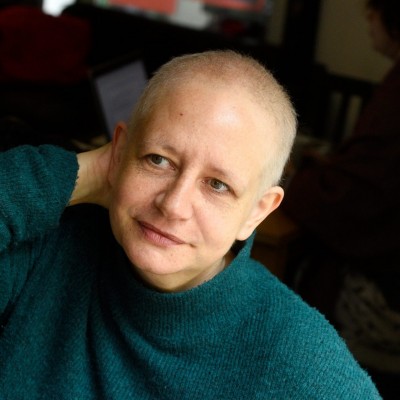 In Memoriam: Anna Lengyel (1970-2021)
It is with great sadness that we at IETM have learnt that dramaturge Anna Lengyel passed away on 15 April 2021.
Anna was a long-time IETM member, founder and artistic director of the Budapest-based documentary theatre Panodrama, and co-organiser of the 2015 Budapest IETM Plenary Meeting.
Anna was and remains one of the leading figures of the Hungarian independent theatre scene, her activities and artistic collaborations reaching far beyond the Hungarian borders – she was a true cosmopolitan, having worked in many countries and continents throughout her career as a dramaturg. Thanks to her literary translations, she made a considerable contribution to the international visibility of Hungarian theatre.
She was also a brave, uncompromising figure of the activism of the independent Hungarian theatre movement for equality, transparency and inclusion in the past years. She was a tireless advocate of the truth, always ready to stand up for a common cause. She was outspoken and amazingly intelligent, and above all passionate about everything she got into.
Already very ill, in the autumn of 2020 she took an active role in the occupation of the University of Film and Drama in Budapest by the students, following its sudden and enforced remodelling by the authorities.
In the past five years, she fought cancer with puzzling sincerity, openness and positivity. We will greatly miss her.
On behalf of IETM,
Anikó Rácz, SÍN Arts and Culture Centre, Hungary
Member of the IETM Advisory Committee