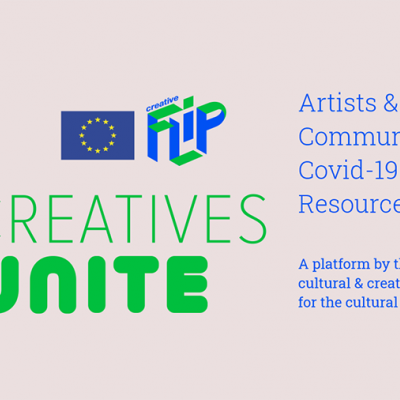 Creatives Unite: a new platform for cultural and creative stakeholders
Following Commissioner Mariya Gabriel's video conference on 8 April with EU Ministers of Culture regarding the COVID-19 pandemic, the Creative FLIP pilot project of the European Parliament launched a new website with support of the Commission to gather in one place all information and initiatives of the cultural and creative sectors in the EU that arose in response to the COVID-19 crisis. This new platform, called Creatives Unite, offers not only access to information regarding EU support to the sector, but also a space to co-create and find solutions together.
Read more about Creatives Unite and check out the new platform.