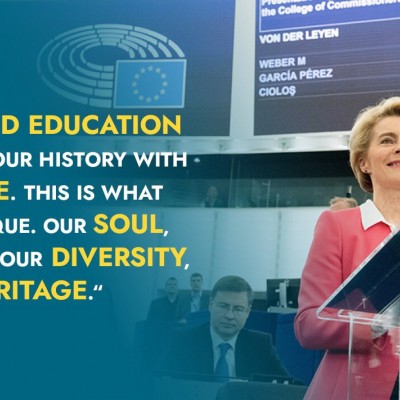 Culture is back to Commissioner Mariya Gabriel's title
European Commission President-elect Ursula von der Leyen has announced today (27 November) before the European Parliament that the title of Commissioner-designate Mariya Gabriel has been changed to "Commissioner for Innovation, Research, Education, Culture and Youth". "Culture and education are what link our history with our future. This is what makes us unique…" stated von der Leyen during the plenary session preceding the approval vote on the incoming College of Commissioners.
The change happens after the cultural sector has mobilised against the exclusion of 'Culture' from the Commissioner's title, which was originally introduced as "Commissioner for Innovation & Youth". The campaign #BringCultureBack, led by Culture Action Europe and supported by IETM, had addressed an open letter to the president-elect signed by 45 cultural networks and organisations and collected more than 3000 signatures on an online petition to change Ms. Gabriel's title.