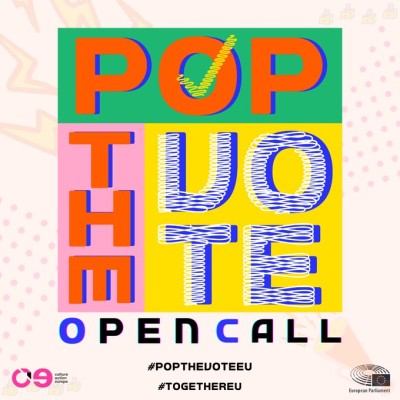 Pop the Vote! Calls Upon Young Artists for the 2024 European Parliamentary Elections
In the lead up to the European elections, "Pop the Vote! Culture on the Ballot" is an initiative led by Culture Action Europe and co-funded by the European Parliament. This project calls upon young artists and student artists, aged 18-30, to be Changemakers in their communities. In early 2024, selected Changemakers will mobilise citizens, especially underrepresented groups, using art and culture as tools to enhance political participation.
Eligibility Criteria: 18-30 years old young artists, student artists and/or cultural workers residing in one of the following countries: Bulgaria, Croatia, Cyprus, France, Germany, Greece, Hungary, Italy, the Netherlands, Poland, Portugal, Slovenia, Spain and Sweden.
Deadline to apply: 15 October 2023.