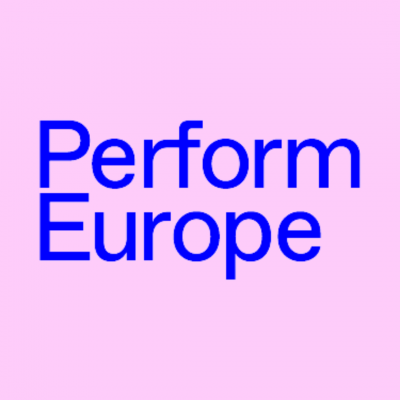 Perform Europe Step 2 is closed: Proposals under review!
After a month packed with online match-making events, workshops, and pitches, the call for step 2 of Perform Europe closed on 4 October.
A total of 150 proposals have been submitted by the formed Perform Europe partnerships.
The 508 producers and presenters from step 1 took part in learning and networking events on the Perform Europe digital platform. They were asked to co-create partnerships among each other and submit their innovative Perform Europe touring and distribution proposals.
To gain inspiration on more fair, inclusive, and sustainable touring and distribution practices, producers and presenters took part in online workshops and masterclasses with experts in the field, as well as Pitch Your Project events organised by Perform Europe.
What's next?
The Perform Europe Jury is currently reviewing all proposals to select who will receive a Perform Europe fee to implement their presentations. Selected proposals will be announced in November. Partnerships selected by the Jury in this second step will sign an agreement with Perform Europe and will receive a support fee (between €10.000-€100.000) to implement their proposals. The touring and distribution proposals will be implemented until the end of June 2022.
Each Perform Europe partnership is made up of at least one producer (one artistic work) selected in step 1 and at least three presenters (three presenting contexts) in three different countries, in which the artistic work will be shown.
Presentations can be digital, physical or hybrid with at least one presentation of each proposal livestreamed and recorded.
Sign-up for Perform Europe's newsletter today to be the first to know which proposals were selected!
---
About Perform Europe
Perform Europe is an EU-funded project which aims to rethink cross-border performing arts presentation in a more inclusive, sustainable and balanced way. The project is an 18-month journey, which includes a research phase, launching a digital platform, testing a support scheme, and designing policy recommendations. The overall aim is to design a future support scheme for cross-border touring and digital distribution of the performing arts in Creative Europe countries.
Perform Europe is funded by the Creative Europe programme of the European Union and co-managed by a Consortium composed of IETM, the European Festivals Association (EFA), Circostrada, EDN - European Dancehouse Network and IDEA Consult.