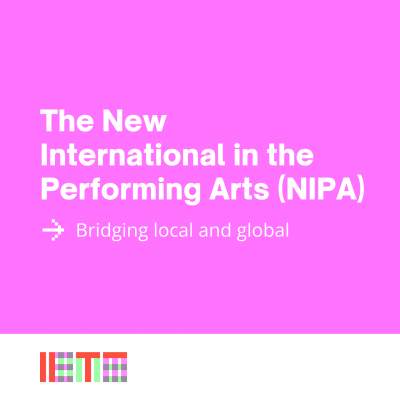 NIPA: Discover IETM's activities for 2022-2024!
A new chapter begins for IETM: We are thrilled to present an overview of our trajectory and activities for the 2022-2024 period through our brand new project The New International in the Performing Arts (NIPA): Bridging local and global.
NIPA is the fruit of IETM's 2022-2024 Creative Europe Network project. It will be structured around three strands: Inclusivity, Equality & Fairness (2022), Green Transition (2023), and The New International Explored Through Translocality (2024). Using a translocal approach, NIPA will offer more opportunities and space for you and professionals from the global performing arts sector to learn about each others' local challenges and approaches to global issues through reflecting, learning and undertaking concrete actions.
Learn more about our NIPA project and discover the events, trainings, publications and advocacy actions that we have planned at IETM for 2022, 2023 and 2024.