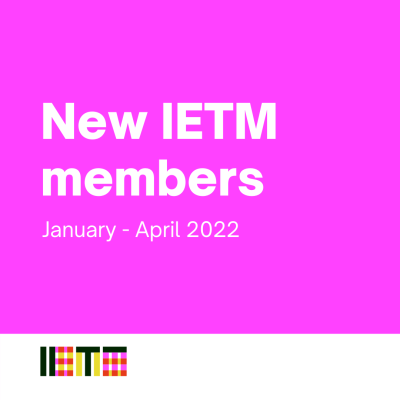 New IETM members Jan-Apr 2022
Since the beginning of the year, IETM has been growing its member network at a rapid, fast developing pace.
We are very proud to announce that over the past four months we have welcomed into our network 40 new members from across 18 countries!
Feel free to check their IETM profiles and get in touch with them to give them a warm welcome.
Belgium
Bulgaria
China
Denmark
Finland
France
Germany
Greece
Ireland
Italy
Japan
Korea, Republic of
Luxemburg
Malta
Netherlands
Sweden
Switzerland
United Kingdom