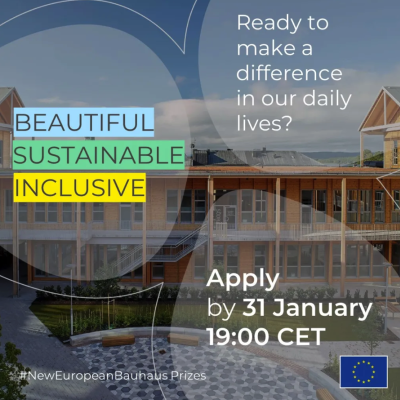 New European Bauhaus Prizes 2023
The New European Bauhaus Prizes 2023 are open to applications from candidates of the EU Member States as well as, for the first time, the Western Balkans.
The prizes will award up to 30.000 euros for exemplary initiatives showing the link between sustainability, aesthetics and inclusiveness, the three complementary values of the Commission's initiative that aims at connecting the zero-emissions ambition of the EU Green Deal to the shared living spaces and experiences.
The deadline for submission is 31 January.
Read more about the selection criteria and how to apply here.