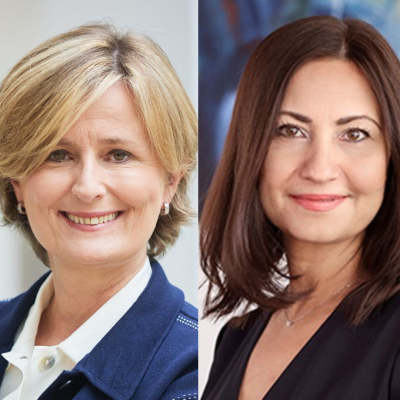 New EU Senior Appointments for Culture
On 19 September, Iliana Ivanova (right) was officially appointed as new European Commissioner for Innovation, Research, Culture, Education and Youth. Ivanova replaced Mariya Gabriel who stepped down to become Bulgaria's new Foreign Affairs Minister.
The mission letter sent by EU Commission President Ursula von der Leyen can be found here - it contains very few initiatives regarding cultural responsibilities, including the preservation of heritage, promotion of creative industries and cultural cooperation with third countries.
Pia Ahrenkilde Hansen (left) - formerly Head of the European Commission's Communication department - has also replaced Themis Christophidou as Director General for education and culture.