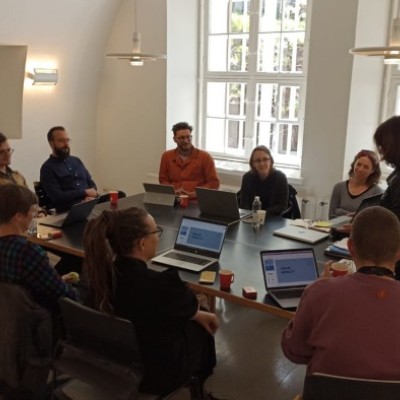 On the Move is hiring a new Communications Officer
On the Move is looking for a communications officer (20 hours a week) for a one-year contract (possible extension).
Job title: Communications officer (M/F/D)
Location: Belgium (remote working conditions)
On the Move (OTM) is dedicated to supporting the mobility of artists and cultural professionals, in Europe and worldwide. Through its free to access website, On the Move regularly highlights the latest funding opportunities supporting the international mobility of artists and cultural professionals – of all disciplines – thanks to its news section and related online guides, toolkits and research publications. Beyond this work as an information point, On the Move facilitates mentoring sessions and workshops, and gives public presentations on cultural mobility issues and the internationalisation of practices for the arts and cultural sector.
Born as a website in 2002, On the Move has evolved into a dynamic network that now counts more than 65 organisations and individual members.
On the Move is currently looking for a reliable, detail-oriented and engaged communications officer to help OTM's team to implement its EU-funded network project.
Deadline: 21 November 2022
Click here for more information.