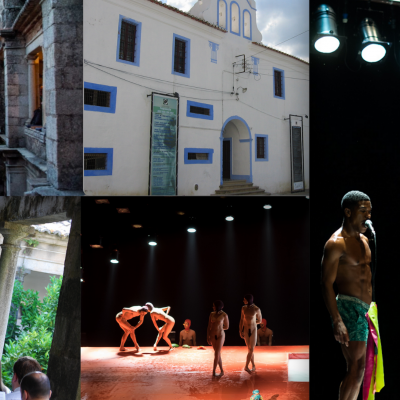 O Espaço do Tempo is looking for a new Artistic Director
O Espaço do Tempo is opening an international call for the Artistic Director position for the period of 2023-2027, with the possibility of renewal 
O Espaço do Tempo is looking for someone with a wide range of knowledge in contemporary arts in the fields of theatre, dance and performance, with a clear understanding of the cross disciplinary environment where they operate, with a capacity of spotting talent and curating an exciting programmation. Someone with a strong commitment to artist development and a clear understanding of new approaches to the creative processes, with the ability to establish reliable relations and work collaboratively with the staff and a wide number of colleagues.
The job includes the defenition and implementation of the curatorial strategies of the organization, translated in innovation, identifying opportunities, and developping new projects and iniciatives based on these permises. The candidates should be able to curate a yearly program of around 80/100 national and international residencies and 25 events in the fields of dance, theatre and performance art, occasionally in visual arts and music, spotting not only emerging artists but supporting, as well, more established ones, being able to successful engage with the community in all aspects of the regular activities. The job requires traveling to attend performances and networks meetings, being regularly present in a significant number of events, establishing a rich knowledge of the Portuguese and international performing arts scene. Candidates must have a fluent spoken and written English (and, if possible, Portuguese) as well as a good digital literacy.
The candidates should be able to establish residence in the area of Montemor-o-Novo. The employment contract will start on October 1st 2022.
All requests for information, as well as the complete application file, must be requested by email to: pedro.mendes@oespacodotempo.pt
Candidates must apply until February 11th at 23:59, 2022, by e-mail sent to pedro.mendes@oespacodotempo.pt
More info here: https://oespacodotempo.pt/concurso-internacional-para-o-cargo-de-direto…
O Espaço do Tempo networks: