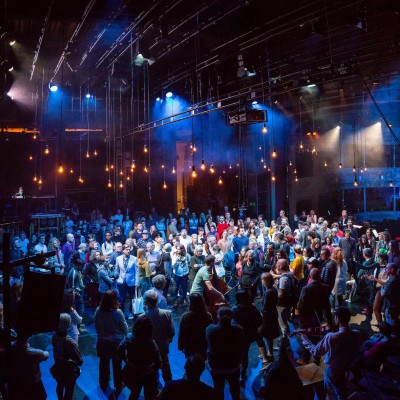 MAYK are hiring a Marketing Manager
MAYK and Paraorchestra seek a confident and versatile full-time arts marketer to support marketing and communications for all Paraorchestra and MAYK projects, tours, and digital output.
The ideal candidate will have experience of marketing touring productions/projects and/or venue marketing experience (or experience within other relevant cultural sector organisations or creative industries), will be skilled and confident in creating and executing targeted campaigns, be able to lead confidently on all social media communications, and have excellent written word.
This is a new role for both organisations, and the first time we have shared a resource in this way, and so this is an exciting opportunity to be part of an innovative new approach, working within two leading arts production companies simultaneously. The role is full-time, and time will be spent across both organisations, flexing according to project demands.
Terms:
Full-time, 12 months fixed term (four-month probation period)
We wish to be flexible for the right candidate, so please outline an alternative proposition if appropriate.
Whilst this is initially a 12-month contract it is our full intention for this to be a permanent position should the nature of a shared role between the two organisations prove to be successful and suitable for all three parties.
£27,500 per year + contributory pension
25 days leave (plus statutory public holidays)
Location:
Bristol with some travel as required
KEY DATES
Applications deadline: 5pm Thursday 7 October
Interviews: Week commencing Monday 11 October
More information and to apply: https://www.mayk.org.uk/opportunities