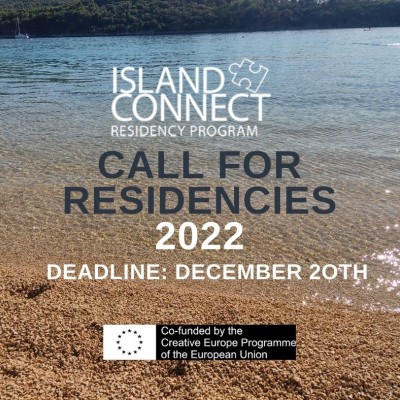 Island Connect Residency opportunities
Call for proposals to our 2022 residencies are out now - deadline is 20/12-21!
The call is open for groups of up to 3 performing artists based in the following countries/regions: Denmark, Ireland, Croatia, Greece, The Balearic Island/Spain. You will get 2x2 weeks of stay on the islands with space and accomodation, travel and food covered as well as a fee. Plus 1 person can attend our Spring Lab in Athens 4-8/4.
Island Connect is a joint project between 5 European residency centers for the performing arts located on the islands of Bornholm/Denmark, Mallorca/Spain, Cres/Croatia, Naxos/Greece and Limerick/Ireland.
ISLAND CONNECT is a collaborative program between five performing arts organisations, working with residencies located on (or associated with) European islands of different countries. United in the project by a common interest in contributing to the creation and consolidation of performing arts, the network partners of the international exchange residency program, wish to address an important ambition to support the artists and arts companies in their personal and professional development within the project's framework, therefore are launching this call for projects. 
More information and application form is found on this website: https://islandconnect.eu/ - please read carefully about what the residency centeres are focussing on before applying.