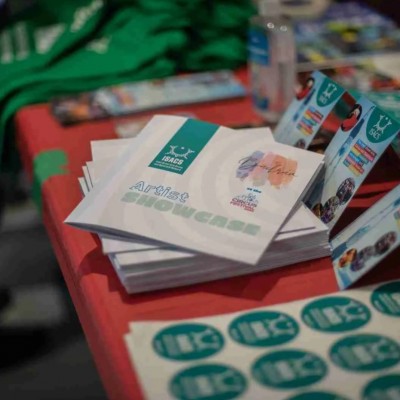 ISACS Seeks Communications Officer
The Irish Street Arts, Circus and Spectacle Network are seeking a dynamic and motivated individual to join its growing team and play a key role in the future growth of these collective art forms across the island of Ireland and beyond. This is an exciting moment in the development of the network and of the sector, which has seen unprecedented growth in recent times.
ISACS are launching a new Strategic Plan for 2022 – 2025 later this month and are about to embark on a new phase of their journey. This job provides an exciting opportunity to contribute to and shape the future growth of these artforms strategically and collectively. We are looking for someone who will enjoy being part of a small dedicated and highly passionate team.
You will be part of a friendly open and warm environment with a strong supportive ethos which aims to encourage every member of the team and of the ISACS Network to reach their full potential. This role is ideal for someone who is passionate about the arts, about community and who wishes to make a difference for themselves, for the arts and for those around them in a long-term way. It is a part time role and will suit someone who is seeking a better work life balance.
Terms on offer
Post: Communications Officer.
Reporting to: The Executive Director of the ISACS Network.
Time frame: Part time role (20 hrs per week).
Salary: €18,000 – €20,000 per annum, dependent on experience. Statutory holiday entitlements apply.
Location: Flexible.
Contract: One year fixed term with a view to extending beyond contingent on funding.
Probation period: Three month probation period pending appraisal.
NB: The ISACS HQ is currently in Wexford town, Ireland. A regular commitment to being at the HQ for a portion of the monthly arrangements is preferable, as well as to being in attendance at other locations from time to time as part of the nationwide brief of ISACS.
How to apply
Please read the person specification and job description with care. You should ensure that you meet all the essential criteria before submitting an application.
Submit a letter of application accompanied by an up-to-date CV by email to director@isacs.ie.
Deadline for applications is Friday 25th February 2022, 5pm.