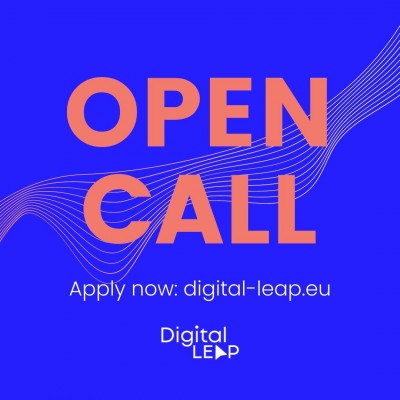 Digital Leap learning programme: call for circus and dance artists - DL 22.11.
The call is open for circus and dance artists to take part in the first two Digital Leap learning modules in spring 2022. The Digital Leap learning modules are 5-day events consisting theory about and hands-on training in digital platforms from different perspectives. The modules offer you an opportunity to develop different skills in digitalization. 
The call closes on 22.11.2021 and it is for artists based in one of the partner countries: Czech Republic, Finland, France, Lithuania, Norway, Spain, Sweden.
The first module focuses on social media and finding the right tools to make your work stand out on the feed. The module is held in Prague on 14. - 18.2.2022.
In the second module you will learn to understand XR and streaming technologies and how to adapt your work to be presented on these platforms. The module takes place in Vilnius on 2 - 6.5.2022.
Learn more and apply now: https://digital-leap.eu/open-calls/