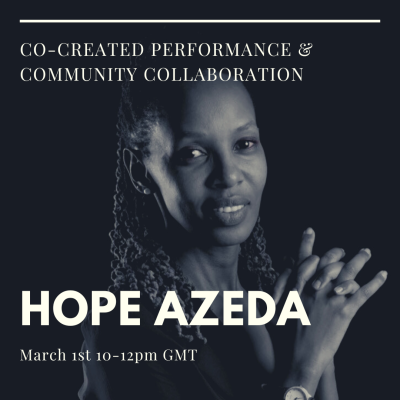 Co-created Performance and Community Collaboration - a panel conversation
Join PROJEKT EUROPA for an inspiring online conversation on experimental community-led practice!
They are thrilled to annouce this honest and engaging discussion with five internationally renowned artists who specialise in innovative participatory work. Join them on 1 March 2023 between 10:00 - 12:00 GMT to hear how they create theatre and performance in deep collaboration with communities around the globe.
Speakers: Hope Azeda (RW), Darren O'Donnell (CA), Samara Hersch (AU), Bassam Ghazi (DE) and Maya Zbib (LB).
To book and for more information about our speakers, please visit www.projekteuropa.org/news