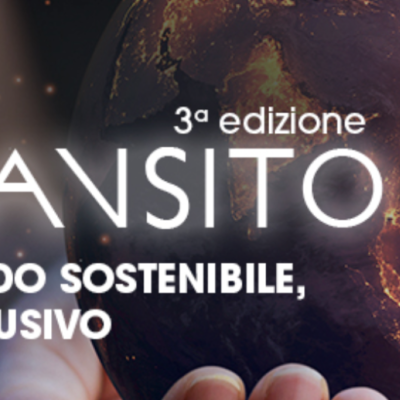 Call for a "Sustainable Traveling" - #InTransito
The cultural association Music Theatre International - associated with The International Theatre, launches a call for sustainable travelers in in the world inviting them to be protagonists of the creative and interactive project "#In Transito.
The 3rd edition of the project will take place at Tiburtina Station (Rome, Italy), from 5 to 11 December 2022.
The #InTransito project aims to highlight, through creative, analogical and digital interactive activities, the meaning of "traveling" today in a sustainable way.
If you want to tell them your experience and your point of view, personal and professional, send them a short video of a maximum duration of 1 minute in which you narrate your trip, your travel idea and / or the places of your travels. Document your trip firsthand or interview other people about what "sustainable travel" means to them.
Shoot your video in the most varied places and on the most diverse means of transport: let the images speak in a creative and emotional way.
Deaf people can also participate in this call and to tell about their experiences using the sign language.
The video can be recorded with a smartphone (positioned horizontally) and must be sent to info@internationaltheatre.org
If the video file is too heavy, you can send it via Wetransfer or other similar programs.
Indicate in the subject "call sustainable travelers #InTransito", name, surname, city, country, location where the video was recorded.
By submitting your video you agree to participating in the project and you authorize The International Theatre and Music Theatre International to publish it on an interactive Google Map that will be visible in Tiburtina Station on the occasion of the December 2022 event and on the #InTransito website https: //www.contemporaneointransito.it
From the map, by clicking on the city or place you mentioned in the video, the public will be able to watch your video and listen to your story. The publication of the video will take place only if considered suitable for its diffusion.
If you have any questions, write to info@internationaltheatre.org