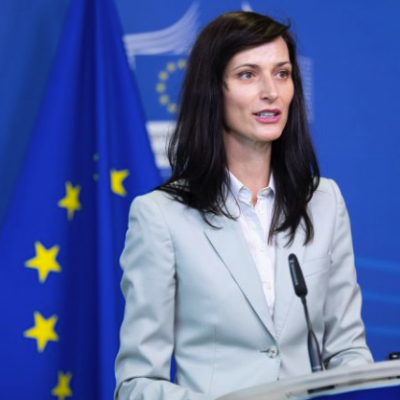 Mariya Gabriel resigns as European Commissioner for Culture, Innovation, Research, Education and Youth
Mariya Gabriel, former European Commissioner for Innovation, Culture, Research, Education and Youth, handed in her resignation to European Commission President Ursula von der Leyen on Monday 15 May.
Nominated by her party (Gerb) as a candidate for Prime Minister, she has officially received the institutional mandate from the President of the Republic of Bulgaria, Roumen Radev, to try to form a government.
In the meantime, executive Vice-President Vestager will be responsible for innovation and research, while Vice-President Schinas will be in charge of education, culture and youth.
You can read the official statement from President von der Leyen here.