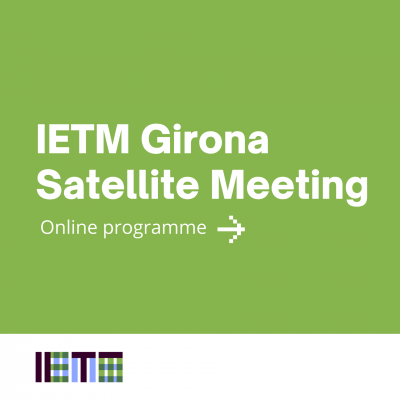 IETM Satellite Girona 2021: Join our online programme
Co-organised by Institut Català de Les Empreses Culturals – Catalan Arts and Institut Ramon Llull, in collaboration with the Temporada Alta Festival and the Girona City Council, our next Satellite Meeting will be held from 25-27 November 2021 in Girona and online.
The on-site meeting in Girona reached full capacity, but we are happy to invite you to join the online programme from wherever you are in the world. Together, we will reflect on how to reposition the arts as a relevant agent for social change.
The online programme of the Satellite includes:
2 speed-meeting networking sessions with the East and West of the Globe;

2 project presentation sessions by a strong pool of international presenters;

2 participatory breakout sessions to collectively reflect on the actions and changes needed for tomorrow;

2 content sessions on Tomorrow is here and Fair, flexible and inclusive funding for the Arts.
You can check out the full online programme and register free of charge on the Zoom Events platform through the button below:
You need to own a Zoom account to register for the online programme. Once you register, a ticket to access all the online sessions will be sent to you. Please make sure to update Zoom to the latest version, and to join the programme with the same Zoom account you registered with to avoid any technical issues.