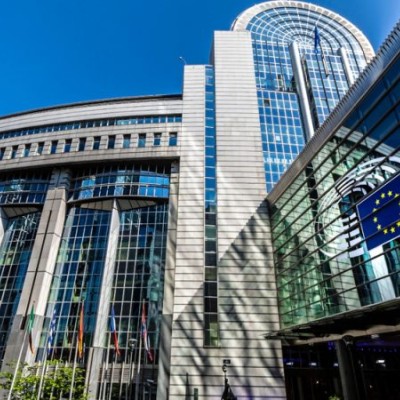 EU framework for the social and professional situation of artists and workers in the cultural and creative sectors
The European Parliament is preparing a report on an EU framework for the social and professional situation of artists and workers in the cultural and creative sectors, and has appointed co-rapporteurs Mr Domènec Ruiz Devesa (Culture Committee) and Mr Antonius Manders (Employment Committee). The report is expected to be discussed and voted upon in October-November.
Based on our recent work on fairness and working conditions in the arts(1) and the outcomes of a survey carried amongst our members(2), IETM has provided a series of proposals to the European Parliament report in order to tackle the existing gaps. These cover:
Ensuring fairer remuneration, including compensation for overtime, travel time and preparation work;

Ensuring access to social security, sickness insurance, unemployment insurance and pension schemes;

Guaranteeing fair, appropriate and proportionate remuneration of authors and performers for the online use of their works and performances;

Removing the competition law obstacle to collective bargaining for self-employed;

Developing international touring and cooperation schemes with a view of ensuring diversity of voices and inclusion, as well as maintaining environmental sustainability.
In terms of access to funding, we have called for minimising bureaucracy and simplification of procedures, as well as dedicating funding for time spent on writing applications. We have also stressed the importance of allocating funding to research, transformation and innovation in the arts, and increased access for underrepresented groups.
Legal instrument
Considering that there are already existing European directives tackling working conditions - e.g. the Directive on the protection of young people at work (1994) and the Directive on adequate minimum wages in the European Union (2022) - such EU legal instruments should also be developed to recognise the atypical nature of artists' work and the acknowledgement that their situation requires improvement. This type of instrument would establish minimum standards for fair remuneration of digital and non-digital activities. It would also recognise legal systems already set by some EU countries and the right to continue to set higher standards.
European Semester
The European Semester could be another important instrument for reducing the gaps in Member States' situations when it comes to working conditions of artists. This tool exists precisely to tackle the socio-economic disparities among Member States by providing a structured framework for monitoring and coordinating national policies and reforms. Embedding the indicators related to the status and socio-economic situation in cultural and creative sectors as well as to the public spending on culture in the European Semester would be an important step forward in making artists' working conditions more sustainable and fair.
DG Employment, Social Affairs and Inclusion should integrate the Creative and Cultural sectors in the European Semester, to create a framework for a consistent monitoring of the Member States' progress in regard to improving the socio-economic situation of artists and cultural professionals, as well as for a continuous review of the indicators in regard to public spending on culture.
IETM has published a policy report about how the European Semester can be used for improving working conditions in the cultural and creative sectors.
(1) - Fair Enough? - Report from the IETM Focus Meeting Brussels 7-8 April 2022; A priceless price list - Report from IETM Plenary Meeting Belgrade September 2022, Which Side Are You On?: Ideas for Reaching Fair Working Conditions in the Arts, by Katja Praznik, Bojana Kunst and Hans Abbing and published by IETM in December 2022
(2) - IETM Survey Results: What are the three things about your working conditions that you would like to change tomorrow, if you could?, March 2023