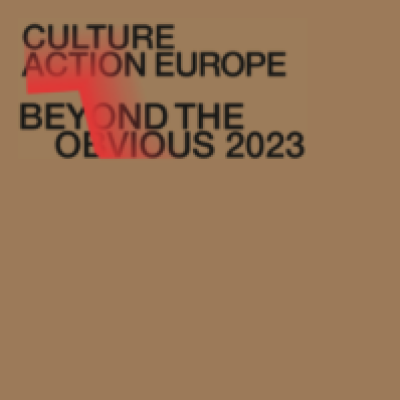 Culture Action Europe Handle with Care | Beyond the Obvious 2023
On 9 June, Culture Action Europe organised 'Beyond the Obvious: Handle with Care | Culture for Social Well-being' in Elefsina, Greece.
The event brought together practitioners, policymakers, researchers and activists to explore the ethical and political obligation of care in our societies and the potential of culture to fulfill this role. A key focus of the discussions was the evidence supporting the positive impact of culture on health and well-being.
In connection to this, culture and the arts are for the first time presented as part of EU health policy. The Commission Communication A Comprehensive Approach to Mental Health, published on 7 June, has taken steps to raise awareness and facilitate collaborations between cultural, social, and health sectors to address mental health challenges and reduce stigma.
Next steps
The Commission is planning to start a voluntary collaboration process with EU countries through the Open Method of Coordination in 2024. The aim is to strengthen the links between culture and mental health and further emphasise the importance of integrating cultural activities into mental health support systems.