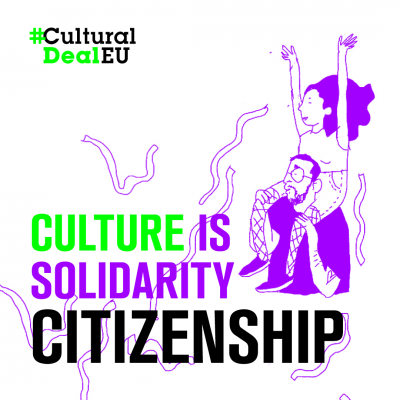 #CulturalDealEU is now open for public endorsements!
There is no recovery or future for Europe without culture. The European cultural ecosystem is convinced that Europe needs a new Cultural Deal, a transversal, overarching framework that should demonstrate the EU's political commitment to place culture at the heart of the European project.
In this framework, The #CulturalDealEU Campaign jointly developed by Culture Action Europe (CAE), the European Cultural Foundation (ECF), and Europa Nostra, also in its capacity as coordinator of the European Heritage Alliance; calls the wider European cultural community to acknowledge the pivotal role of culture in shaping the future of our lives.
The campaign now needs your direct help to put culture at the heart of public debate and decision-making.
You can find out more about the #CulturalDealEU campaign here.