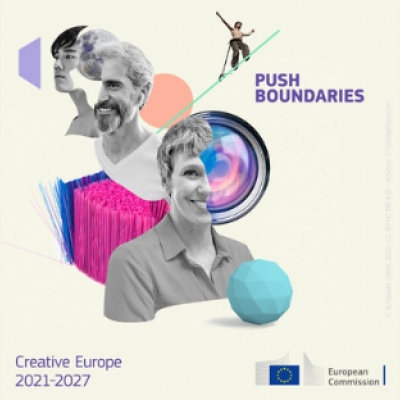 Creative Europe 2021-2027 programme announced
The European Commission has today launched new actions to support the cultural and creative sectors in Europe and beyond, following the adoption of the work programme for the first year of the Creative Europe 2021-2027 programme.
In 2021, Creative Europe will allocate an unprecedented budget of around €300 million to help professionals and artists from all cultural sectors to collaborate across disciplines and borders, in order to find more opportunities and to reach new audiences. Today's adoption lays the foundations for the first calls for proposals under the new programme. These calls will be open to all organisations active in the relevant cultural and creative sectors.
The total programme budget of €2.4 billion over seven years has increased by 63% compared to the previous one. Creative Europe also aims to increase the competitiveness of cultural sectors, while supporting their efforts to become greener, more digital and more inclusive. Special attention is given to reinforcing the resilience and recovery of the cultural and creative sectors in light of the COVID-19 pandemic.
Read more on the European Commission website.