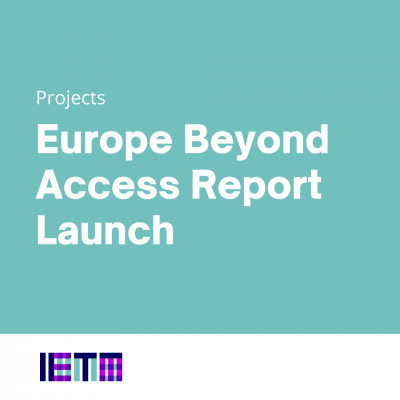 Arts & Disability: Join the launch of the final Time To Act report
What are the barriers experienced by disabled people when accessing the arts?
On 3 December 2021, on the International Day for People with Disabilities, Europe Beyond Access will present the final results of the report Time to Act: How lack of knowledge in the cultural sector creates barriers for disabled artists and audiences.
Authored by On the Moveo and commissioned by the British Council through Europe Beyond Access, this ground-breaking study spans 42 countries and includes a wide range of statistics and quotes from in-depth interviews.
Register for their release event through the button below and join the debate with the authors and a number of artists, cultural managers and cultural policymakers.
Image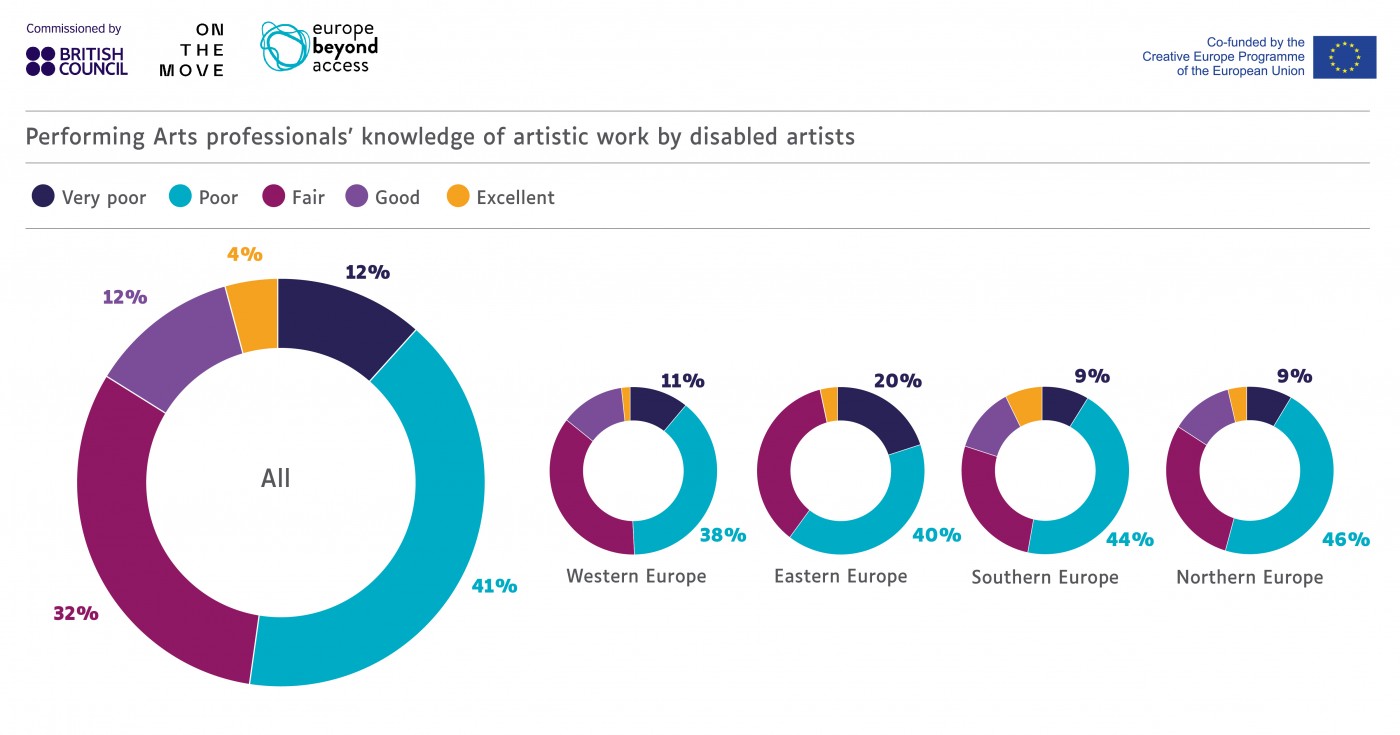 Infographic about performing arts professionals' knowledge of work by disabled artists. These figures have been extracted from the Time to Act research report, authored by On The Move and commissioned by the British Council in the context of Europe Beyond Access.