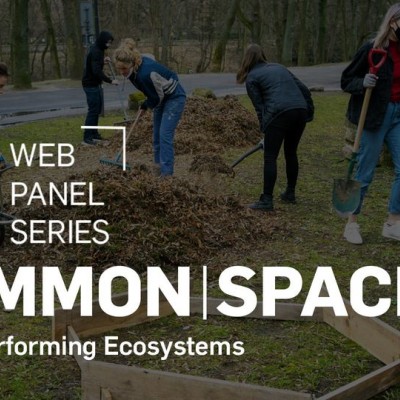 You are invited to join Fontys Master Performing Public Space-s Web panel!
Common|Space web-panel series, initiated by Master Performing Public Space in 2020, aim at addressing current matters of urgency in the art world of today. 
Performing Ecosystems, their 4th web-panel happening on 26 November at 5:00 pm CET, invites you to join a discussion on practices of care and the relation between arts and the environment from a practical, action-oriented viewpoint. The three case studies to be presented will bring at focus the potential of artistic research and practice in relation to our natural surroundings and/as public space.
How can we re-imagine and reconstruct relations defined by the nature-culture divide? What kind of artistic tools can be used to nurture co-existence? 
Guest Speakers:
Amy Gowen | curator, writer, editor
'Infrastructural Undercurrents'
Amy Pekal | artist, researcher
'Compost and Other Means of Assembly'
Asia Komarova | artist
Merel Zwarts | artist, art pedagogue, researcher
'Travelling Farm Museum of Forgotten Skills'
Share your thoughts in a post panel Q&A!
Link to REGISTER and JOIN EVENT.
Banner Image by Amy Pekal - amypekal.com