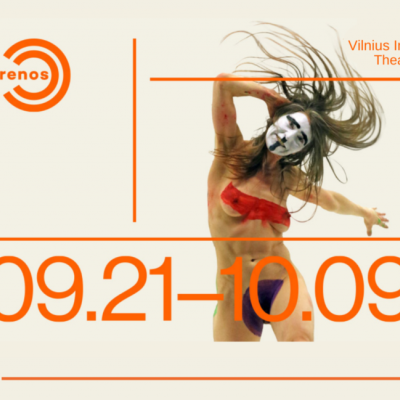 SIRENOS festival (Lithuania) Visitor's Programme 21-25 September
Sirenos Festival (organized by Lithuanian Theatre Information Centre) has opened registration to Visitors Programme, which showcases Lithuanian theatre and performing arts for international theatre professionals. Visitors Programme will run from 21-25 September in Vilnius, Lithuania. In 4 days they will present 11 productions, with the last day of the showcase taking place in Kaunas, which is also the European Capital of Culture 2022. The programme also includes networking events and individual assistance in connecting performing arts professionals with local organizations. 
Lithuanian Theatre Showcase is part of the annual festival programme and is curated by independent Lithuanian theatre experts. Alongside large scale contemporary theatre productions made by prominent theatre makers from Lithuania and abroad (all produced by Lithuanian performing arts organizations), the showcase also features many young and emerging artists. 
The Visitors programme includes:
– Complimentary tickets to all performances listed in the Showcase programme (full programme)
– Participation in networking activities together with artists and representatives of Lithuanian theatre, as well as other international guests of the programme.
– Friendly prices at their partner hotels.
Registration open until September 1, 2022.
Queries can be sent to Visitors Programme Coordinator Kristina Steiblyte, kristina.steiblyte@sirenos.lt.
www.sirenos.lt