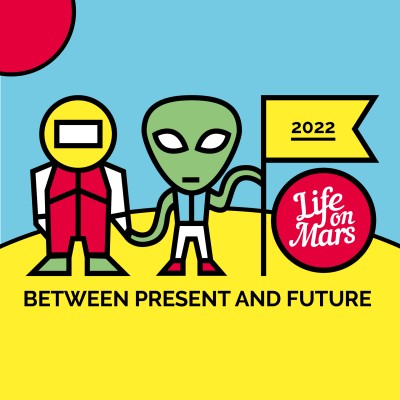 Life on Mars 2022 - Call for participants
Where are we now? How can we imagine our future? What is the future we want to build together?
Four partners – Liv.in.g., Kultura Nova Foundation, Creative Scotland, On the Move – have been working since the start of the pandemic to create a model to bring professionals together to imagine our future. Through a online and live path, from June 2022 to January 2023, Life on Mars will pose some key questions around cultural cooperation and the role of the international community in a critically transformed world.
Ece Temelkuran, Mikey Martins, Shahram Khosravi, Ceyda Berk-Söderblom, Creative Carbon Scotland are some of the guests who will share with us ideas and practices and who will help us promote exchanges, networking, mentoring, cooperation during our journey.
The process is tailored on artists, cultural operators, cultural managers, public and private cultural organizations and public institutions; part of it will be held online, with a live gathering in Bologna from 13rd to 16th October, with keynotes, dialogues, Open Space Technology formats.
The activities will be held in English and the entire process will be reserved for no more than 100 participants, with an entry fee. The call for participants will close on 20th July and special grants are available for Scotland and Croatia.
The full updated programme and all the info are available on the project website: www.livingnet.eu/life-on-mars-2022/.
We are waiting for you!