Number 17 made me a filmmaker
Image in banner: picture from "Son of Babylon". Directed, written and edited by Mohamed al daradji
Author: Mohamed Al Daradji, Iraqi writer, director and producer
As part of the IETM's Campaign for Freedom of Expression series, Iraqi film director Mohamed Al Daradji writes about his shocking experience filming in his homeland, how he tamed it and came to be one of the most representative artists of the Arab region. Freedom of Expression will be the main theme of IETM's Satellite meeting in Beirut. 
Join our conversation on Twitter with hashtags #Artsfreedom and #IETMBeirut.
Number 17 holds a certain significance to me. The 17th of December 2004 was a sunny day in Baghdad, as I reached the last days of filming for my first feature Ahlaam (Dreams). I remember being on location with my crew on Haifa Street, a street in Baghdad, which at that time, was dubbed as "Death Street". With sectarian conflict rife, me and four members of the crew were attacked and kidnapped by a group of people belonging to Al Qaeda. We were taken to an unknown location. My colleague and I were injured; he was a sound operator and only 17 years old.
After spending hours in that place, fights and gunfire broke out nearby, to our disbelief we were able to escape, we immediately made our way to the hospital to get emergency treatment for our colleague who got a gunshot wound and required a bullet to be extracted. 
We thought we had found safety within the hospital, but the security staff turned us over to the militia forces, believing that we were foreigners working for a government agency. Despite our protests, the militia detained us in a cemetery beating and torturing us before handing us over to the Americans who put us in jail on the suspicion of being foreigners working for Al Qaeda. The prison holding us captive was brutal, we were stripped naked and searched.
I yelled at an American officer, declaring that I am an artist, not a criminal. I demanded my freedom and I was beaten severely for speaking up.
The prison cell was two meters long and one meter wide. I was prisoned by the thoughts that circled my mind: What am I doing here? Was it wrong in trying and creating cinema in my home country? It seemed that I had made a horrible mistake, especially after being kidnapped by two militias and the American army. I have come to embody the film itself. I represent the cinema that I wanted to make in my country, but my experiences made me part of the cinema that I wanted to capture.
At the detention centre we were only given four cigarettes a day and we were thoroughly searched by the American soldiers. Later the guards at the prison realized that I could speak in English after they made compliments on my European brand shoes and then I became a translator at the detention centre in return for more cigarettes and hot chicken soup.
Following this traumatic experience, I shied away from completing the film amid fears of kidnapping and detention. Only at the insistence of my crew did I complete the film, I filmed it in secret, disguised by a Kuffiya.
The film was released into the world taking part in 150 international festivals. The Iraqi film was born in the wake of a difficult struggle under conditions of sectarianism, occupation and terrorism. I was a young filmmaker coming back from abroad to my country having been forced to emigrate under Saddam Hussein's dictatorship. I returned to film the country's suffering as well as its people through the means that I had: camera and sound, but the price of expression I paid at the time was exorbitant - closed rooms, dark detention centres, days of deprivation, physical torture and humiliation slowly breaking my humanity, dignity and freedom.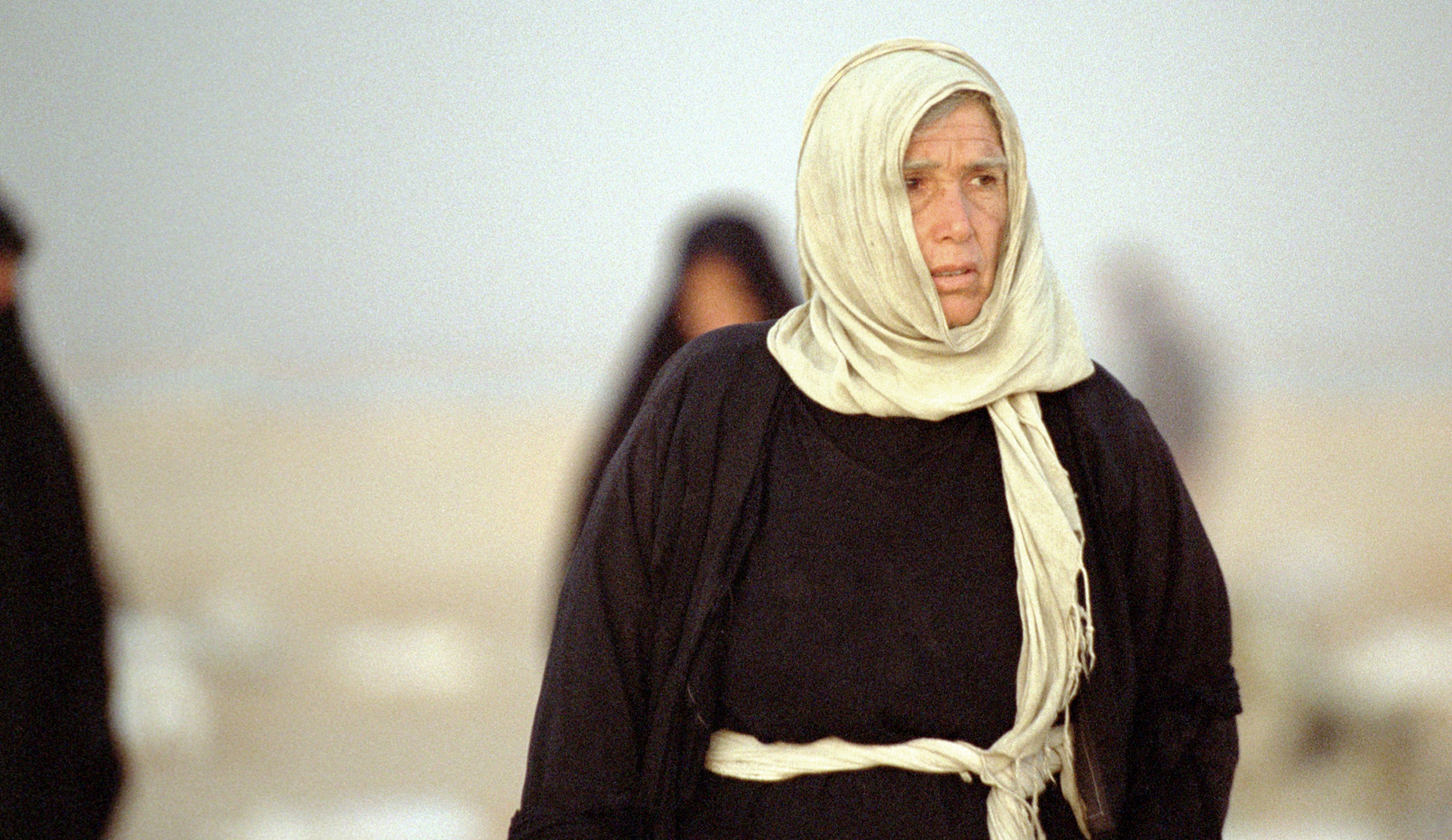 Photo from "Son of Babylon" 
Years have since passed, during which I have directed five films in difficult conditions. I represented my country at more than 500 international film festivals and have received 100 international prizes. My films have been distributed to cinemas and international television and with a group of colleagues I established the most important cinema centre in Iraq, the Iraqi Independent Film Center (IIFC).
In the past few years our struggle has shifted from fears of Al Qaeda, the American military and various militias to new armed groups, such as ISIS, as well as rampant government corruption.
17 November 2015 was also a sunny day in Baghdad. Before going to the set of my sixth film The Journey, I went to the protest organized by a group of Iraqi artists and intellectuals in front of the Iraqi Parliament building. We had aspirations to transform the corruption that had ripped through the heart of our country, but I was detained and even assaulted by the Green Zone security forces.
All those different names responsible for my arrests and assaults - dictatorship, Al Qaeda, militias, the Americans, the corrupt government - are all faces of the same currency responsible for the economy of our everyday death and continuous suffering.
My faith in citizenship, respect for the individual's humanity, freedom of expression and dignified living are what make me scream out against all those faces of oppression through my camera. 
So, number 17, what else do you hold for me?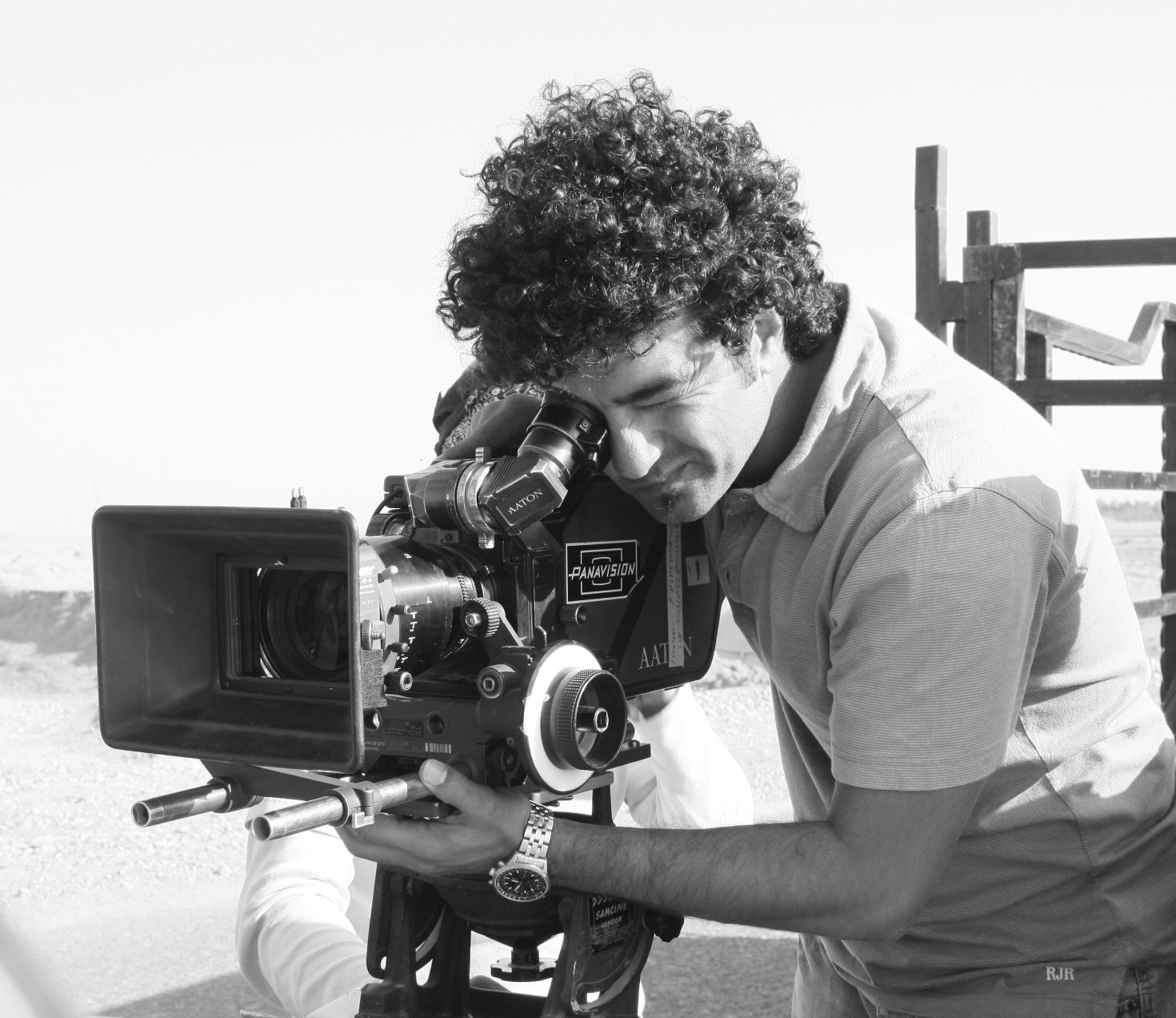 Mohamed al daradji (writer, director and producer):
Born in Baghdad, Mohamed studied Film and Television Production at the Media Academy in Hilversum, before traveling to the UK to complete two Master degrees in Cinematography and Directing at the Northern Film School in Leeds.  
In 2003, Mohamed made his first feature film, 'Ahlaam', an insight into the chaos and confusion of a war-torn Iraq. 'Ahlaam' screened at over 125 International Film Festivals, received over 30 awards, and represented Iraq for Oscar and Golden Globe Consideration in 2007.
As a Sundance fellow, Mohamed went to shoot his 2nd feature film; 'Son of Babylon' (2010), that went on to screen at Sundance and Berlin, receiving the Amnesty and Peace Prize, followed by a BIFA, Netpac and 40 more awards globally. It was Iraq's official entry for the 2011 Academy Awards. In 2010 Mohamed received the award of Variety's Middle Eastern Filmmaker of the year when his documentary "In My Mother's Arms" that premiered at Toronto IFF and won the Asia Pacific Screen Academy Award for best Documentary.
In 2013 he began work on his 5th feature "In The Sands of Babylon", a film that tells, for the first time, the horrors of the forgotten 1991 Iraq Uprising. The film launched at Abu Dhabi IFF and won Best film from the Arab World. 
Alongside his work as a filmmaker, Mohamed established the Iraqi independent film centre in order to cultivate an independent spirit and approach for feature films and shorts for both experienced and emerging filmmakers alike. Through the centre Mohamed has produced numberous workshops for young filmmakers, so far 12 shorts have been produced – screening in Berlin IFF, London IFF and Tribeca to name but a few.
Today, Mohamed is in post production with his latest film 'The Journey' about a female suicide bomber whilst developing his new feature film 'Bird's of Paradise'
Filmography:
2016 Writer/Producer/Director " The Journey"  - POST PRODUCTION
2012-2015 Producer  12 x 35mm Short Films, through Human Film's 35mm Baghdad Workshop, "Gift of My Father" (6 min) Best Short Film – Generation Berlinale 2015, "Kingdom of Garbage"  (7min) Tribeca 2015. "Happy Birthday" (10 mins) Berlin IFF (2014), 'Nesma's Bird's (9 mins) London BFI (2014)
2013 Writer/Director/Editor: "In The Sands of Babylon" (90mins) 35mm/HD Feature Film'Best Arab Film' Abu Dhabi IFF 2013, Human Film & Iraq Al-Rafidain
2011 Writer/Director/Editor "In My Mother's Arms" (85mins) officially selected Toronto IFF documentary, produced in co-production with Al Jazeera English the film won APAA 2012.
2010 Writer/Director/Editor "Son of Babylon" 35mm feature film (90mins) 7 country co-production – won Peace Prize & Amnesty Award Berlinale IFF 2010 & BIFA.
2008 Writer/Director/Editor "Iraq, War, Love, God & Madness " (85 Mins) Documentary
2005 Writer/Director "Ahlaam", 35mm award winning feature film, Oscar & Golden Globe Consideration – Iraq