History of Censorship in Lebanon
Image in banner: Promotional image from Will It Pass or Not? Photo by Lucien Bourjeily
As Beirut gets ready to host IETM's first Satellite meeting on Freedom of Expression in the South-Mediterranean region, Lebanese journalist and advocate Mona Merhi writes about the history of censorship in Lebanon and its current state of play, paving the way for a deeper reflection on artistic freedoms in the Arab region and beyond. This is the first post in the Campaign for Freedom of Expression series.—Geoliane Arab
Since the 1960s Lebanon has been considered to be a "beacon of freedom" in comparison to other governments in the region. Today, this belief no longer holds. While Lebanon certainly enjoys a margin of freedom that surpasses other Arab countries, this freedom, however, is demarcated by apparatuses of control that cannot be breached.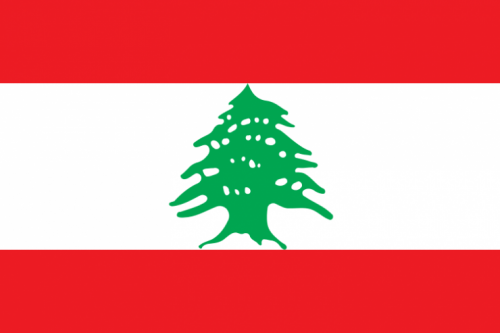 Lebanon has gone through several periods of censorship that subjected many works of art, cinema, and theatre to the censor's scissors. In the 1940s, for example, most instances of censorship were related to sexual or religious content, while in the 60s censorship tightened its grip on any content related to Israel. In the 1970s up to the 1990s—the period encompassing the fifteen-year-long civil war—the country's political climate resulted in the censorship of several musical works, as well as anything that dealt with religion, the war's political memory, Israel, and homosexuality. Censorship during this period developed in particular following the outbreak of the civil war in 1975, which started the decline of freedom of expression, and censorship practices became systematized without clear legal justification.
While newspapers, magazines, books and television programmes were censored subsequently, cinema and theatre were subject to prior censorship. Thus scripts were required to be submitted the General Directorate of General Security for approval before production began. Under closer examination, these practices of censorship are in opposition to the Lebanese Constitution, which guarantees freedom of expression. Moreover, censorship is executed directly by the General Directorate of General Security, a key governmental body that has no relation to arts and culture. What complicates matters further is the inability of cinema and theatre directors to appeal with regard to decisions issued by the General Security, as opposed to cases of subsequent censorship of newspapers which involve prosecution wherein the right to appeal and defense are guaranteed by law.
Some of the laws the General Security relies on go back to 1947 and even before. A large number of activists consider the legislation coming out of the French Mandate period (1923–1943) to not contain any articles that allow for prior censorship of creative production. However, General Security relies on a loose interpretation of some of the articles or laws from this period to justify censorship, even though some of the laws are no longer valid. The only legal text regarding prior censorship goes back to a decision issued by the High Commissioner during the French Mandate on October 18, 1934, and is considered null and void since the High Commissioner's position no longer exists.
This law stipulates that decisions regarding censorship should take into consideration the following: maintaining public order, respecting national sentiment, and avoiding any content that incites racism or sectarian tension.   
As for censorship imposed on screening licenses, it is still valid today and subject to the law of November 17, 1947, that allows censorship not only of local films, but also of imported reels. This law stipulates that decisions regarding censorship should take into consideration the following: maintaining public order, respecting national sentiment, and avoiding any content that incites racism or sectarian tension.
Despite the issuance of the Law of 1961 that grants power to the Ministry of Information (or the Ministry of Guidance, News and Tourism at that time) to exercise censorship on films, regulatory practices and procedures have been exclusively vested in the General Directorate of General Security, which is technically against the law. In 1977 the Lebanese government issued an additional legal text known as Legislative Decree No. 2, put into effect two years after the outbreak of civil war as an exceptional measure that was not debated or voted on in parliament confirming its interim and exceptional nature. This legal text granted the General Directorate of General Security prior censorship of theatre productions whereby the censor could punish violators by closing down the performance space for a year and give a prison sentence for a period ranging between one and three years, in addition to a fine. Adding injustice to injury (noting that this specific law is still in effect today), Legislative Decree No.1— which stipulated prior censorship on printed news media and was issued concomitantly with Legislative Decree No. 2—was cancelled only six months after it was issued, whereas Decree No. 2 related to prior censorship on theatre is still active.
The General Security is not the only apparatus that imposes prior censorship on creative productions. Any work with religious references may be transferred for review to religious institutions such as Dar al Fatwa, the Catholic Media Centre, and the Druze Dar al Tayfa.
Based on the above, several questions arise: Who determines the validity of a musical, cinematic, or theatrical work? Who determines a work's respect for the audience's sentiment? Are audiences' sensibilities monolithic? And say a censor issues a decision banning a work because of an alleged lack of respect to national sensibility, is his decision not disrespecting the sensibilities of another group of people who deem the work perfectly suitable to their sentiment?
A work of art exists to ask questions and challenge common conceptions by presenting the artist's singular vision. Therefore a work of art is not a commodity, nor should it be concerned with 'maintaining public order,' or exist to 'serve national interest.'  
Additionally, what is the standard of persevering public order in creative productions? And who can explain the term "public order" and decry practices that threaten public order in the context of a work of art?
The essence of a work of art is inherently at odds with the terminology mentioned above. A work of art exists to ask questions and challenge common conceptions by presenting the artist's singular vision. Therefore a work of art is not a commodity, nor should it be concerned with "maintaining public order," or exist to "serve national interest." A musical, cinematic, or theatrical work is not a commodity to be served to audiences, rather it is individuals who decide to attend a play or purchase a film or a musical recording. In the end, these individuals can make their own judgement whether the work is "racist" or "inciting civil strife" instead of having the decision made on their behalf by imposing prior censorship.
In Lebanon, the censor repeatedly exploits loose legal terminology in order to erase the collective memory, especially in relation to the civil war. There are numerous incidents of nonsensical censorship since 1990, all revolving around the triad of taboos of "religion, politics, and sex." It seems that the General Security has been slowly and steadily tightening its grip of prohibition: before 1999, for instance, there was no prior censorship imposed on festivals, whereas today all festivals are subject to control. Even performing arts such as dance have been the subject of censorship measures since 1999—notably the Bejart Ballet Lausanne's performance Renaissance de l'Orient where the director had to cut a part of its performance titled "La Route de la Soie" in which scenes of men in prayer position and women dancing to the music of Oum Koulthoum were considered indecent. Director Maurice Bejart had to replace this part of the performance with another scene.
Theatre performances were not spared either from the ridiculous interferences of angry censors. Most of the works by theatre writer and director Joe Kodeih were subject to censorship, specifically his script titled Film Cinema, which was cut in half without any explanation. Lasri Rahim's theatre production titled Oublie la Voiture! (Masrah Al Madina, 2010) based on the text by Lebanese writer Rashid Al Daif was banned for a day after government agents stormed into the play's performance and forced its discontinuation. The decision was only revoked after certain words were deleted from the script, words such as "penetration" deemed obscene by the censor, knowing that the writer's texts are available in Lebanese bookshops.
Director Lina Khoury waited two years to receive permission to stage her play Haki Neswen (Women Talks) loosely based on Eve Ensler's The Vagina Monologues. Khoury's script was denied performance by censors several times and was only accepted after modifications, with pressure from then-Culture Minister Tarek Mitri who similarly backed Rabih Mroué's How Nancy Wished That Everything Was an April Fool's Joke in 2007.
In other amusing cases of censorship, Lebanese singer Haifa Wehbe's name was removed from the show Sit Down Comedy 2 in 2012, directed by Said and Jamal Malaeb, who were also asked to remove a character in the script named Najad Al Asaad for fears of its close resemblance with former Iranian president Mahmoud Ahmadinejad's name. A 2016 play written by Issam Mahfouz and directed by Sahar Assaf had its title The Dictator changed to The General. This play has a longer history with censorship dating back to 1968 when it was first staged. Then titled The General, censors pressured it be changed to The Dictator for fears of allusion to then-President General Fouad Chehab (1958–1964). Today in a time when dictatorships should not be named, even as a title of a play, the name had to be changed back to The General.
Not even children's plays were spared from the censorship department. In 2015, Olivier Py's famous play La Jeune Fille, le Diable et le Moulin based on a story by the brothers Grimm was rated suitable for people aged fifteen and above, thus forbidding the play's child audience from attending.
In some cases of censorship producers face harassment and threats to their personal safety. Actor Elias Elias was kidnapped for acting in the play Amrak Sidna in 1985. The General Security confiscated Director Lucien Bourjeily's passport in 2014, prohibiting him to travel to attend a theatre festival in London. When the director asked the censorship department for the reason his passport was withheld, the answer he received was "you know why… remember 2013," alluding to his play Will it Pass? in which Bourjeily criticized censorship in Lebanon and performed it at several universities following a campaign organized by March, an organization concerned with freedom of speech. The director alongside the organization then applied for permission to perform the play only to be rejected after an unjustifiably long process.
It is worth noting that a large number of previous censorship measures are undocumented for three reasons: first, concerning the General Security withholding information, often notifications of being censored are delivered orally. Second, most workers in the artistic field are afraid of making their stories with the censorship department public for fear of future measures being taken against them by the censor. And third, networking among artists themselves is weak, and there is no union mobilization. Based on the above, it is clear that taking steps toward legislative reform regarding censorship is key. This has been the work of the core Group for Cultural Policies in Lebanon, on the one hand by advocating towards taking measures to cancel Decree No. 2 of the Law of 1977 due to its interim period, and on the other by using the Majdaloun play precedent as shown below.
When the play Majdaloun directed by Roger Assaf and Nidal Al Ashkar, and written by Henry Hamati, was performed in Beirut in 1969, Internal Security Forces stormed the theatre occupying the space between audience and stage. Actors continued their performance on the street walking accompanied by security forces from Ain el Mreisseh (Beirut's theatre location) to Hamra street up until the Horseshoe cafe. Roger Assaf filed a lawsuit against the Ministry of Information on the basis that there was no legal pretext that permitted prior censorship on theatre, violating the Ministry's law provisions, and violating Article 13 of the Lebanese Constitution and the opposition of censorship to the International Declaration of Human Rights which Lebanon was a signatory of. The director won the case. This incident was considered a historical and legal precedent following which theatre workers in Lebanon enjoyed wider freedom up until the outbreak of the civil war when censorship measures returned to being a fierce weapon against freedom of speech.
Today, the Core Group for Cultural Policies in Lebanon is working closely with legislators and legal consultants where several focus groups/meetings took place and a link had been set up with the ministry of culture inviting decision makers to take the proper legal actions to move forward with legislative reform measures.
These actions dating from early 2015 are aligned with IETM's Satellite Meeting to be held in Beirut in October 2016, in which freedom of expression and censorship practises will be highlighted as one of many major obstacles in the cultural scene in the region.                  
References
Originally published by HowlRound