CANCELLED: Pre-meeting trip to Nuremberg, a stronghold for children's and youth theatre
Nuremberg is Bavaria's second biggest city with a very mixed history. Today, it hosts not only a vibrant scene for children's and youth theatre, but also several festivals of the genre. Representatives of Nuremberg's children's and youth theatre scene offer a children's theatre show, a guided tour to selected cultural and historical hotspots and a professional exchange in a relaxed atmosphere with their colleagues.
Programme

08:30
Departure from Munich Gasteig by bus
10:30
Welcoming snack at Theater Pfütze
11:00 - 12:15

Performance: Heidi by the Theater Pfütze in cooperation with the State Theatre
Aunt Dete has no place in her life for the little orphan Heidi and brings her to the grandfather living high up in a mountain hut. The city girl won't take to the meagre existence with a grumpy old man, is the gloomy prediction of the mountain villagers. But surprisingly, Heidi enjoys life on the alpine meadows, surrounded by goats and enchants everybody with her bright mood. She finds a home.

13:00
Lunch at Theater Salz + Pfeffer (Puppet Theatre)
The meal will be accompanied by a meet and greet with the theatre's protagonists, the puppets.
14:30

City tour by bus
We will visit selected cultural and historical hotspots of Nuremberg: the big square called the Plärrer (Square for free merchants), the State Theatre, the cultural centre Tafelhalle, built in a disused industrial complex. The city tour will continue to the former Nazi Party Rally Grounds (Reichsparteitagsgelände), to the Theatre Mummpitz, then to the Memorium Nuremberg Trials, finishing at the Gostner Hoftheater.

16:00 - 17:30
Round-table in the Gostner Hoftheater: local theatre companies for children's and youth theatre will introduce themselves.
17:30
Musical farewell
18:00
Departure
20:00
Arrival at Munich
Accessibility
Special wheelchair accessible buses will not be provided. Wheelchair users will be invited to join the regular buses, if possible, and take regular seats; their wheelchairs will be transported in the luggage compartments. For more information on the accessibility of the venues that will be visited during the pre-meeting trip, click here.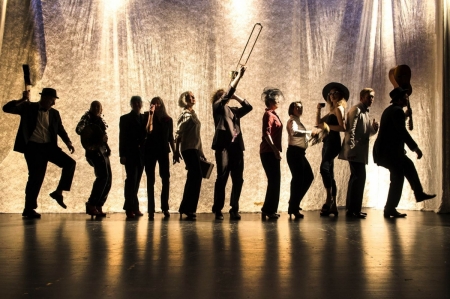 Meeting point: Gasteig München
31 October, 2018 -

08:30

to

20:00